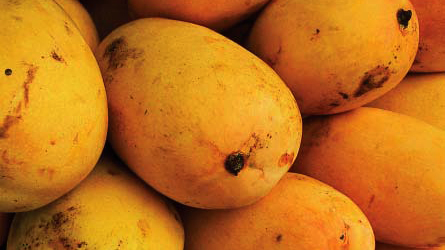 ---
KARACHI: Local airlines, including the Pakistan International Airlines (PIA), and shipping companies have not yet announced freight charges for mango exports, putting in jeopardy plans to kick off shipments from May 15.

According to exporters, any delay in exports will cause a loss of millions of rupees and give Pakistan's competitors an edge in the international market. Usually, freight charges are announced two weeks prior to the commencement of exports and the national carrier takes the lead, while others decide in the light of rates announced by PIA. However, despite the government's approval to start mango exports from May 15 this year, the PIA has not yet announced freight rates, which will delay exports of Pakistani varieties.

Mango crop matured early this season because of high temperature and the exporters got permission to start exports five days prior to the date set by the commerce ministry. However, the exporters are facing problems in quoting cost and freight (C&F) prices to foreign buyers because of uncertainty over freight charges. Export deals could not be finalised despite receiving heavy orders, the exporters said. All Pakistan Fruit and Vegetable Exporters, Importers and Merchants Association Chairman Waheed Ahmed told The Express Tribune that the PIA must announce freight charges immediately to facilitate timely start of mango exports.

He said 30 per cent mango exports were made through air transport and major buyers included Europe, Canada, the Far East, Singapore, Malaysia, Kuwait, Hong Kong and the UAE. The association appealed to the commerce ministry, the Pakistan Horticulture Development and Export Board and the Trade Development Authority to ask PIA to announce freight rates so that sale deals could be finalised with foreign buyers.

Published in the Express Tribune, May 13th, 2010.
COMMENTS
Comments are moderated and generally will be posted if they are on-topic and not abusive.
For more information, please see our Comments FAQ