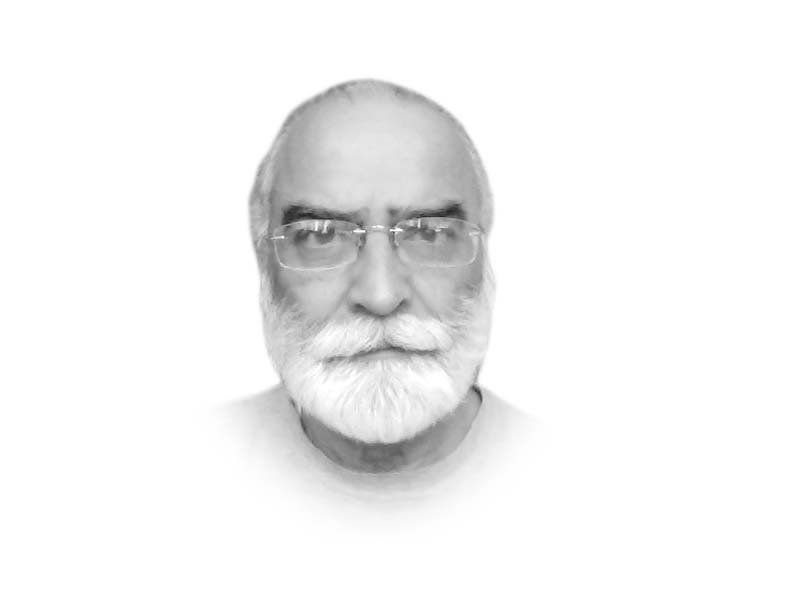 ---
While our political elite abhors military dictators and rightly so, it behaves at best like them when it comes to power. In some instances, this elite cares little to crossing limits of good behaviour. Isn't absurd that local government election in Punjab would take more than a year to complete. The first phase of LG polling had taken place on October 31, 2015 and the last round of polling happened on December 22, 2016. But, if one counts the duration of the aborted LG elections too, the process was spread over three years. Though Muslim League Nawaz Manifesto 2013 categorically claims to hold LG elections within six months of the general election, the party leadership never bothered about its promise unless the Supreme Court gave stern orders.

Seemingly that order should have blocked all the escaping routes, but not to our cunning rulers as they have excelled in finding a way to achieve their objectives by hook or by crook — accumulation of wealth and absolute power. They have put this old axiom on its head, 'power corrupts and absolute power corrupts absolutely.' Now it may be read like this: wealth corrupts power and absolute wealth corrupts power absolutely. Anything that is absolute is also absurd and if history is any guide, nations often ultimately reject absurdities. The Punjab local government system in general and its election method in particular is a great example to define absurdity.

Knowing very well that any local government system that is based on democratically elected councils would fragment power; the ruling party designed the Punjab LG system that would instead concentrate power. Let's decipher the modus operandi of Punjab Chief Minister Shahbaz Sharif.

Consider this: in 2015 through adult franchise, chairman and vice chair as pair and six general councilors were elected in each union council. In the next stage of election these eight people then elected five to fill the quota seats. With this union council house was completed, but not the rest of local councils e.g., municipal corporations and district councils, etc. In an extremely crooked manner, the Electoral College for the most important posts of local bodies was further shrunk. In the recently held election of the heads of municipal corporations and district councils consisted of just chairmen of union councils and councillors elected on the reserved seats of the respective houses.

Let's take the example of Lahore Metropolitan Corporation. It consists of 329 members: 274 union chairs, 45 councilors elected on reserved seats, nine deputy mayors and one mayor. 274 first filled the 45 reserved seats, and then 319 should have voted for the mayor and nine deputy mayors on December 22. But, they were disenfranchised as they got elected unopposed.

Absurdities shouldn't be compared but let's do it for the sake of ranking. During Musharraf's military rule local government elections were held twice. In 2001 Lahore had 150 union councils and each had 21 members. The electoral college under a military dictator consisted of 3,150; almost 10 times larger the civilian's. But, one common thing between the two was bribing and coercion. I am told in the recently held polling in Faisalabad the rate for one vote was as high as Rs1.5million. In 2001 and 2005 LG elections these corrupt practices were common too. However, under the current civilian rule it is profoundly visible at all levels of elections — from union council to Metropolitan due to indirect mode of election. Under Musharraf all union councillors including chairs were elected through adult franchise and under Sharifs' only a fraction.

'Smaller the electoral college, the easier to control the voting behaviour and officials' is a guiding principle of any cunning ruler. We expect such kind of cunningness from a colonial power but not from our own rulers. Even the British Colonial administration in India gradually expanded the electoral base but our rulers increasingly narrowed it. Just also look at this. Under Musharraf women had 33 per cent representation in all local councils, under the civilian government it has cut to 12 per cent. It's worth stating here that India has increased women's quota to 50 per cent in local government.

Coming back to the indirect mode of election — a disguised absurdity. A house that consists of the creators and creatures can't function properly as the members are not equal. Very few, I mean it would dare to use their agency in power relation environment. Two, indirectly elected councillors has no organic relationship with the public, nor the public is aware of their presence. Hence, they would not be able to aggregate and articulate concerns of their (perceived) constituents. Three, the system seriously violates a fundamental principle of accountability. The people must be able 'to monitor and influence elected officials as elections are at the heart of people's sovereignty.' In a country where it is difficult to make 'directly' MPs accountable, it will be impossible to make indirectly elected officials accountable. But they would very much be subservient to the whims of those who had nominated them. Isn't it height of absurdity?

Fourth, like water flows towards depression, opportunists and corrupts fly towards the centre of power. But every system has its limitations. There were limited seats for grab but many to claim. No wonder in almost every district the ruling party had a split. But the Faisalabad fight reminded the bloody Roman sports. Two ministers of the ruling party violated election codes and democratic norms with complete impunity. Even Pakistan Tehreek-e-Insaf could not save its union chairs from that fight.

Confucius had said, "Stupidity is a sin." It hurts you and it may hurt others. But when absurdity is committed stupidly it causes collective disaster. It hurts almost everyone. The ruling party must do some soul searching before it's too late. 

Published in The Express Tribune, January 3rd, 2017.

Like Opinion & Editorial on Facebook, follow @ETOpEd on Twitter to receive all updates on all our daily pieces.