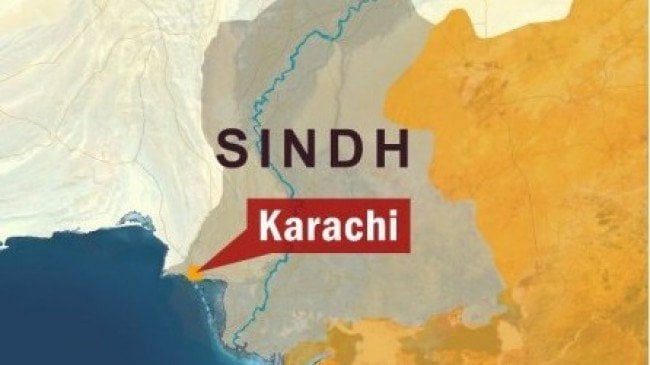 ---
KARACHI: The Sindh High Court ordered the Sindh Prosecutor General Wednesday to produce a report on the misappropriation of Rs8 million collected by the Shikarpur police to secure the release of two Additional District and Sessions judges who were kidnapped by dacoits for ransom in 2004.

A division bench comprising Justice Amir Hani Muslim and Justice Syed Zakir Hussain were hearing a petition filed by the additional district and sessions judges against police inefficiency. According to the petition, judge Farooq Ahmed Channa and ADSJ Abdul Wahab Abbasi were kidnapped by dacoits on December 12, 2004 while going to Larkana from Shikarpur to get medical treatment.

The dacoits kept both judicial officers in wrongful detention for two months in the jungle, but the police officials made no sincere efforts to retrieve them. A police team constituted to investigate the kidnappings collected Rs4 million from the police stations, Rs2 million from the investigation branches and Rs2 million from innocent people on the pretext of paying the ransom for the detained judges. However, the police officers misappropriated this money, said the petitioner.

Consequently, the relatives of the detained judges paid a heavy ransom from their own pocket. They were released on January 29, 2005. They prayed the court to order departmental action against these police officers, pay Rs8 million jointly or separately in compensation. They also prayed the court to declare that the petitioners were entitled to the Rs8 million collected by the police officers. The SHC division bench ordered the IG Police Sindh to produce all the police officers in court on May 21.

The Sindh Prosecutor-General was directed to obtain a report from the intelligence agencies on the collection of the money by the police from the police stations, investigation branches and the public. That too has to be produced before court at the next date of hearing. The petition names as respondents the chief secretary of Sindh, home secretary, IG regional police officer of Sukuur, DIG Larkana, DPO Shikarpur Operations Khamiso Khan, DPO Shikarpur Investigations Akbar Maher, Amanullah Sadhayo, Ghulam Rasool Jamali, Allah Dino Junejo, Habibullah, Ahmed Nawaz and Anjum Pervez.

Published in the Express Tribune, May 13th, 2010.