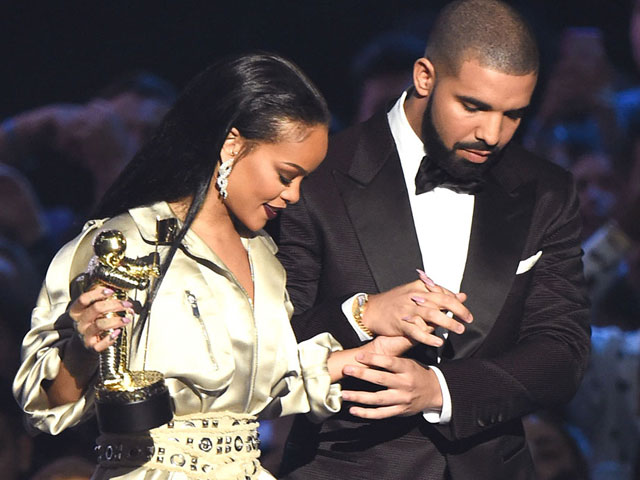 ---
Singer Rihanna reportedly felt "sick" when she saw rapper-singer Drake's Instagram picture with singer Jennifer Lopez.

The 28-year-old was dating the chart-topping rap star earlier this year, and is said to be unhappy about her former boyfriend dating Lopez, reports hollywoodlife.com.

https://www.instagram.com/p/BN36Fz_gVxN/

"That picture of them together, all hugged up, made Rihanna sick. To the point where she wanted to throw her phone down three flights of stairs," said a source.

https://www.instagram.com/p/BOjX_AJg0-s/

Drake bought Rihanna a billboard and Twitter can't handle it

However, the Work hitmaker is also slightly relieved that Drake has moved on from her.

"Riri is just glad it's not her falling for this BS. Better J.Lo than her. The only thing Drake's ever been good at is talking a good game and never following through," the source added.

This comes after a source claimed that Lopez, 47, is "very smitten" with the rapper.

Rihanna and Drake are finally making it work, work, work

Another source close to the situation also claimed that the couple has been trying to keep their relationship a secret.

"Jen and Drake have tried to keep their romance under wraps by suggesting they are just working together, but the truth is they are together."

Have JLo, Drake confirmed their romance?

"They have been seeing each other for a number of weeks and her friends are saying she is already smitten. The age gap doesn't bother them. They have fun together and that's all that matters," the source added.

Have something to add in the story? Share it in the comments below.