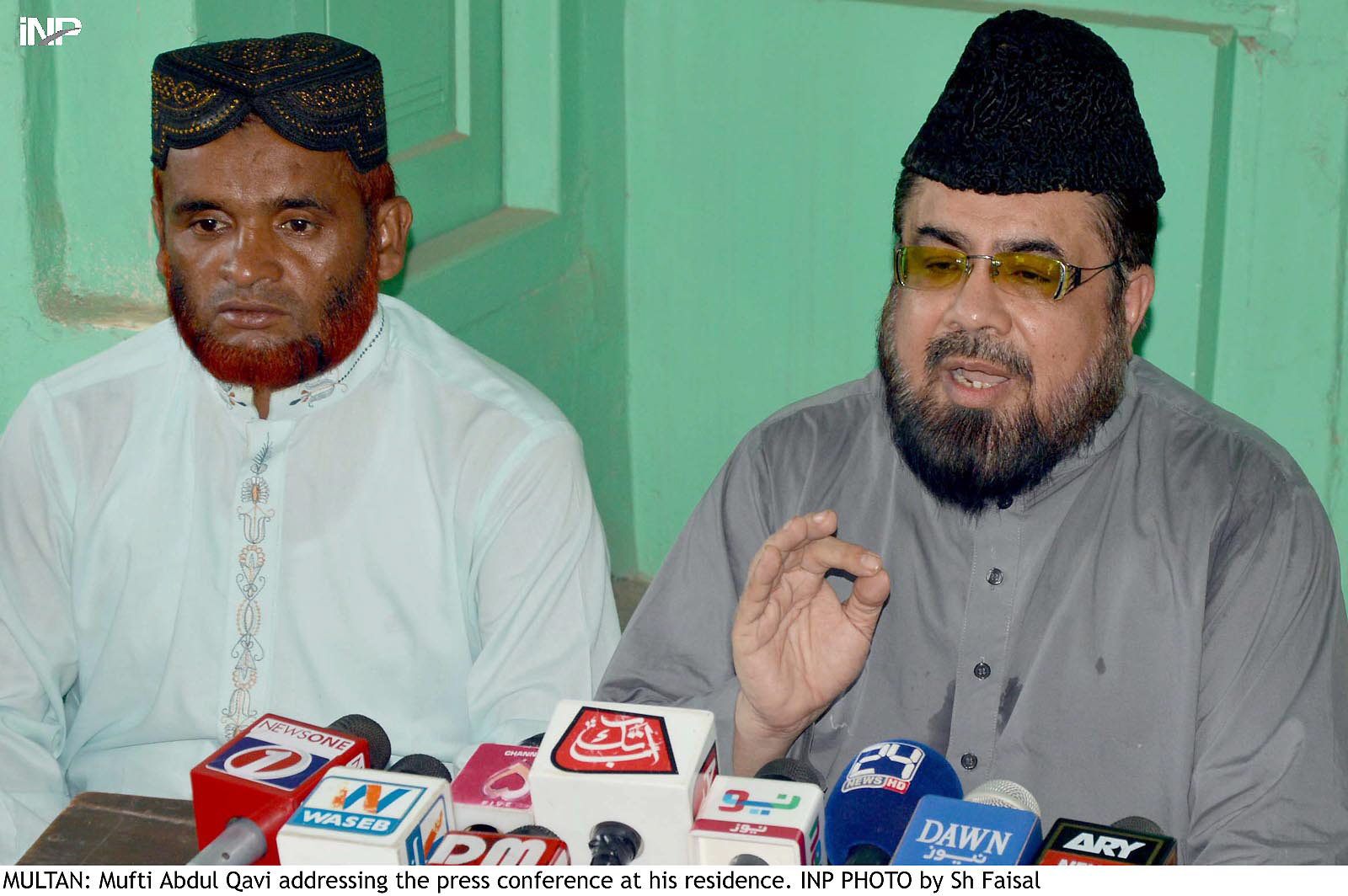 ---
ISLAMABAD: The Ministry for Religious Affairs and Interfaith Harmony has officially notified revoking Mufti Abdul Qavi's membership of the country's official moon-sighting body – the Ruet-e-Hilal Committee.

"In continuation of the notification of June 22, 2016 the Ministry of Religious Affairs and Interfaith Harmony has been pleased to remove [sic] membership of Mufti Abdul Qavi, a resident of Multan (Punjab), from [the] Central Ruet-e-Hilal Committee with immediate effect," read a notification issued on Tuesday.

On June 22, Minister for Religious Affairs Sardar Yousaf suspended Mufti Qavi's membership over his pictures and video appearance with slain social media sensation Qandeel Baloch.

Qavi had also been serving in the Pakistan Tehreek-e-Insaf (PTI) Punjab ulema wing before the scandal broke and his party membership was also immediately suspended after the incident.

Declaring the photos as 'controversial', the ministry on June 22 also suspended the cleric's membership in the National Ulema Mushaikh Council.

In the video, Baloch could be seen donning Mufti Qavi's cap as he stood beside her. The social media starlet was murdered by her own brother in the name of honour within a month of the surfacing of the video.

Prior to her murder, Baloch had claimed she was receiving death threats and had officially sought security. The model had also ridiculed the cleric on various TV channels after the release of controversial content.

The state became party in the Baloch's murder case when a 'non-compoundable' FIR was registered on July 18 against the killers, including her brother. Qavi has denied any involvement in Baloch's murder and has agreed to cooperate with the police in investigations.

Published in The Express Tribune, December 28th, 2016.