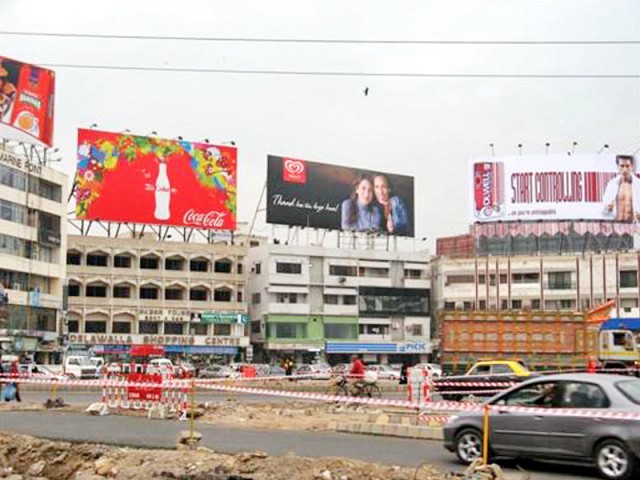 ---
LAHORE: The top court has sought the assistance of attorney general of Pakistan and advocate general of Punjab on the powers of the parks and horticulture authorities for installation of billboards and outdoor advertisements in cities.

On Tuesday, an apex court bench heard a petition against issuance of no objection certificates for installation of publicity hoardings by the Faisalabad district administration.

The judges said the court would hear the stance of the advertisement companies first before going to pass any direct order in the case of Faisalabad.Issuing notices to the companies for the next hearing, Justice Azmat Saeed remarked it was astonishing the government appeared to be afraid of taking action against the advertisement companies.

The judges said the court wanted to know that as to how the billboards of such immense sizes, which endangered public life and property, were permitted.

Published in The Express Tribune, December 28th, 2016.