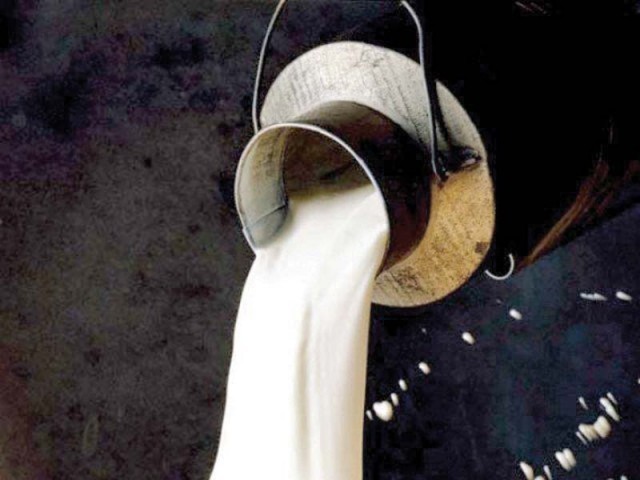 ---
LAHORE: The top court vowed on Tuesday to take the matter of distribution of contaminated milk and water to its logical end and formed a local committee to inspect different brands available in the market.

The apex court bench headed by chief justice designate Saqib Nisar also asked the Punjab Food Authority (PFA) chief to ensure that comprehensive reports on the samples taken from different companies are submitted.

When the defendants' counsel contended that the milk and water distribution companies were out of bounds for the PFA, Justice Saqib said it was the court that would determine the authority's jurisdiction.

He added the district and sessions judges would be given the responsibility of ensuring the inspection of companies by the commission.

Going through the reports proving contamination in the milk produced and distributed by several companies, the judge snubbed the officials of these companies, saying no one would be allowed to play havoc with the life of innocent citizens.

The petitioner, Barrister Zafarullah Khan, submitted the reports of Pakistan Council of Scientific Industrial Research (PCSIR) confirmed the presence of detergent and dangerous chemicals in not only loose but also tetra pack milk brands.

He added the authorities had failed to take action against the companies for supplying contaminated milk in the market.

PFA Director-General Noorul Amin Mengal told the court the authority had taken action against the erring companies and imposed hefty fines on some while closing down several milk outlets.

The PFA, he said, sent 300 samples of water and 30 samples of packed and loose milk for laboratory test and everyone responsible was being dealt with in accordance with law.

Justice Nisar remarked the court was well-aware of the capacity of the laboratory of the PFA, which only has a balancing scale and some other irrelevant equipment. The PFA laboratory has no modern machines to conduct tests, he added.

Addressing the counsel of different milk companies, the judges said no one should try to kill citizens by giving them poison in the name of milk. The court cannot allow anyone to give poisonous milk to children, the bench said.

The judges directed the PFA to present the sample reports of milk and water on the next date of hearing while ordering the local commission to submit comprehensive report after inspecting these companies. The next hearing date would be determined by the registrar office.

Published in The Express Tribune, December 28th, 2016.