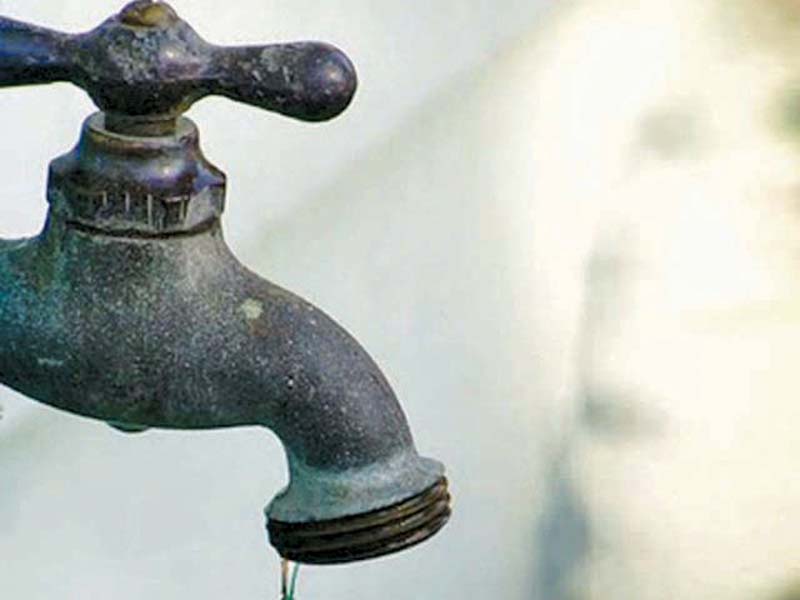 ---
ISLAMABAD: ter an unusually long dry spell after a hot and dry monsoon season this year, the capital is facing a water crisis.

Water levels in the Simly dam and Khanna dam have fallen as winter rolled around. Coupled with falling levels of ground water means that tube wells, which are a major source of water, have been unable to slake the capital's thirst.

"Areas, particularly those areas which are fed by rains including Islamabad, may have to face an acute water shortage if the ongoing dry spell continues for next few months," Pakistan Council of Research in Water Resources (PCRWR) Chairman Dr Muhammad Ashraf told The Express Tribune. 

He said that due to long dry spell, underground water resources were under greater pressure.

Earlier in December, Islamabad Metropolitan Corporation (IMC) Chief Officer Muhammad Suleyman Warriach had said that the capital has a demand of 125 million gallons per (mgd) day but was only getting 50mgd,a deficit of 75 mgd.

Simly dam usually makes up a quarter of the water which Islamabad gets, supplying 39mgd at peak. However, in winter this had shrunk to just 25 mgd. Its inflow remains at 0.81 mgd while outflow is 34 against present outflow of 34.16 mgds. At present rate, and without any rainfalls, water in the dam is expected to be consumed in 135 days.

Khanpur dam, a secondary source of water for the capital, has seen its supply halved during winter from 16mgd to just eight million gallons per day.

The third major sources of water for the capital are the 192 tube wells. But a third, or around 72 wells, are out of order.  But dropping water levels meant that supply from these contraptions had shrunk from 32 mgds to just eight million gallons per day.

"In arid areas underground water resources are depleting fast, as tube wells are pumping out millions of gallons [of water] day and night in Islamabad," Dr Ashraf said, adding that this constant pumping puts extra burden on underground water resources in and around the capital.

Moreover, he explained that the situation was the same in the other parts of the country since the 60,000 tube wells operating around Pakistan in 1960 had swelled to over 1.2 million, meaning that the ground water levels were falling fast. He added that 60 per cent drinking water in Islamabad as well as in other parts of the country is met through underground water resources.

With greater dependence on tube wells in wake of fewer rains, he warned that the water table would fall further not only affecting water quality but also make extraction uneconomical.

Ziaul Islam, a former director environment of the Pakistan Environmental Protection Agency (Pak-EPA), though was of the view that those in charge of managing the capital's water resources were ill-equipped.

"Unfortunately, the authorities responsible for protecting, regulating water sources do not have much knowledge about the exact situation of water availability on the surface or under the ground and usually rely on guess work only," Islam told The Express Tribune.

Calling for action, Dr Ashraf said that absence of a regulatory frame work for water conservation in Pakistan meant anyone could pump, consume and waste as much water as they want.

"Neither the federal nor provincial governments have been able to devise a policy to recharge ground water so far," PCRWR's chairman said, highlighting that after the 18th constitutional amendment, water had become a provincial subject.

"A programme was launched in Margalla Hills to conserve and recharge underground water resources by establishing inverted wells but project could not be replicated at other places," he said while decrying wanton waste of water.

Published in The Express Tribune, December 25th, 2016.
COMMENTS
Comments are moderated and generally will be posted if they are on-topic and not abusive.
For more information, please see our Comments FAQ