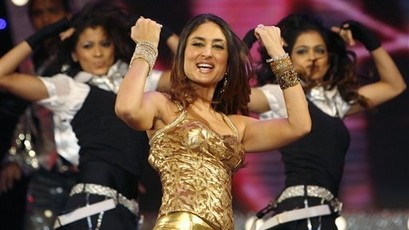 ---
KARACHI: If a woman wants to be in show business then it is almost a pre-requisite that she has to be thin.

We take a look at how this stereotype affects self esteem and the problems it can cause.

Musician Komal Rizvi is trying to make a comeback with a reality show on MTV.

The show follows Rizvi through her everyday life and is an attempt by her manager Jamie Abidi to bring Rizvi back into the limelight. Four episodes have been released which show Rizvi getting a makeover in terms of weight loss, make-up, music and a new wardrobe.

In the four episodes the most dominating feature has been Rizvi's weight loss. Her first episode ended with Abidi challenging the singer to lose a minimum of 15 lbs in one month. The second shows Abidi saying that she needs to lose weight and her goal is to lose 10 kilogrammes in one month but she would settle for eight. The third episode revolves around Rizvi getting a diet plan from dietician Yasmin Alam and now she must eat and drink according to the plan. By the fourth episode Rizvi has lost 13 lbs and two inches from her hips.

It is a happy ending because now Rizvi knows she can be a success because as Abidi says it is important to have the image of a pop star.

Indian actor Hema Malini has said that today's actors feel a need to be skinny. Malini believes there is now a huge amount of pressure on actors to diet. Venu Hirani, a nutritionist and fitness consultant was of the opinion that it is now required for a new comer in Bollywood to be a size zero. Actors who are famous for their super skinny figures include Kareena Kapoor and Deepika Padukone.

Kapoor slimmed down drastically for her role in Tashan and said, "My size zero is such a hot topic of discussion ... that when Saif (Ali Khan) and I eat out at a restaurant, people don't stare so much at us as what is on my plate." In Hollywood the size zero culture is causing eating disorders and body image complexes amongst models, actors and the general population with young girls developing body disorders.

Examples such as Filippa Hamilton come to mind.

Hamilton was a Ralph Lauren model but was fired because she was too fat at 120 pounds and 5'10" to 'fit into the sample clothes that you need to wear'. According to doctors the healthy weight for a woman of 5'10" is anywhere from 55kg to 70kg which means that the minimum Hamilton should have weighed was 121lbs. Many people do not know that being too thin can cause health problems, and in fact being too skinny can cause just as many health problems as being too fat.

Being too thin can most commonly cause osteoporosis and anaemia as well as a multitude of other diseases. Doctors say that losing too much weight too fast and can cause decreased blood pressure, ulcers, blood poisoning and heart problems.

Published in the Express Tribune, May 13th, 2010.