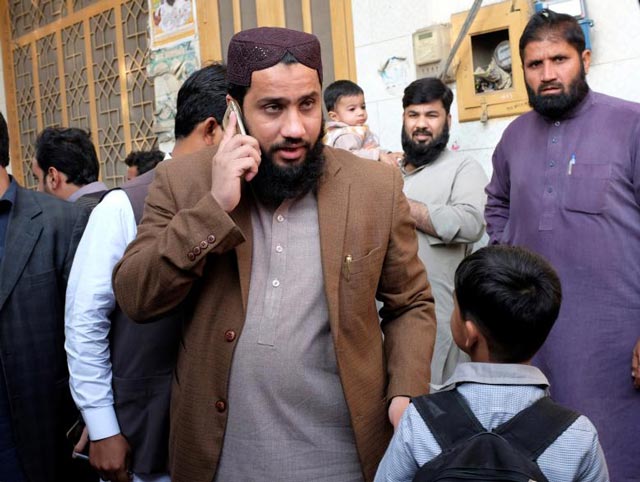 ---
JHANG: Masroor Nawaz Jhangvi, a religious cleric whose father was one of the Pakistan's most infamous sectarian figures, said he has become more moderate and distanced himself from his previous anti-Shia rhetoric after winning a provincial assembly seat from Jhang.

Jhangvi's December election to the Punjab provincial assembly caused a stir in the country due to fears his political ascent would increase sectarian divides in the dusty town of Jhang with a history of violence between Shia and Sunni communities.

Old video clips on the internet show Jhangvi starting speeches by shouting "Shia are infidels". The 29-year-old is on a domestic list of people with suspected ties to militant groups. Jhangvi's assassinated father, Haq Nawaz Jhangvi, was a fierce anti-Shia cleric who founded a feared Sunni sectarian group, Sipah-e-Sahaba Pakistan. He was killed by suspected Shia militants in 1990.

The banned militant group Lashkar-e-Jhangvi (LeJ), which has carried out some of the worst sectarian attacks in the country's history, was named after his father. The group's Urdu-language name means Army of Jhangvi.

"Responsibility has fallen on my shoulders, now I am representative of all the people of Jhang," Jhangvi told Reuters in an interview last week during an hours-long tour of his home town. "I consider everybody to be human, and I want peace in Jhang and in Punjab," Jhangvi added, when asked how he felt about Shias.

Masroor Jhangvi beats PML-N man by almost 13,000 votes

Banned Sunni sectarian organisation Ahl-e-Sunnat-Wal-Jamaat (ASWJ), strongly backed Jhangvi during the election but the bearded cleric denies being a member of the group. In the Punjab assembly, Jhangvi has joined the far right religious party Jamiat Ulema-e-Islam-Fazl (JUI-F).

Jhangvi distanced himself from anti-Shia video clips by saying they were several years old. But when asked if he regretted making inflammatory comments about Shias in the past, Jhangvi smiled and said "no comment".

One prominent Shia resident in Jhang said Jhangvi did not run a sectarian campaign and has portrayed himself as a deradicalised figure, even managing to win some Shia votes in the December 1 election. "Time will prove whether its genuine deradicalisation and a departure from the past or whether it's based on political expediency," add the resident who did not wish to be identified.

Amid the rubbish-strewn streets of Jhang, Jhangvi is mobbed by residents wanting to shake his hand, or take a selfie with him. He has promised them freshly paved roads and badly needed sewage pipes. "People of Jhang have been ignored for too long," Jhangvi said during a visit to a Christian area of the town.

Jhangvi said the police had been "harassing" him since his electoral victory and a senior police officer from the town ended the interview with a demand that a Reuters reporter stop talking to Jhangvi and leave town.
COMMENTS
Comments are moderated and generally will be posted if they are on-topic and not abusive.
For more information, please see our Comments FAQ