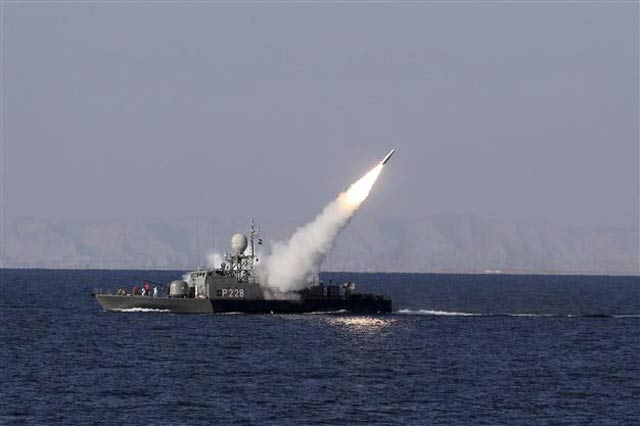 ---
The frontline combat unit of Pakistan Navy on Wednesday undertook live missile firing along the North Arabian Sea, Radio Pakistan reported.

Chief of Naval Staff Admiral Muhammad Zakaullah witnessed the launch of surface to surface anti-ship missile from sword class frigate PNS ASLAT. The missile successfully destroyed its intended target with pinpoint accuracy.

Pakistan test-fires Babur cruise missile

Speaking on the occasion, Admiral Zakaullah expressed satisfaction on the operational preparedness of Pakistan Navy fleet. "Live missile firing reaffirms credibility of deterrence at sea and reassures Pakistan Navy's commitment to safeguard its maritime frontiers against all threats," he said.

Last week, Pakistan conducted a successful test of an enhanced version of the indigenously-developed Babur cruise missile.

Babur weapons system version II incorporates advanced aerodynamics and avionics that can strike targets both at land and sea with high accuracy at a range of 700 kilometres. It is a low flying, terrain hugging missile, which carries certain stealth features and is capable of carrying various types of warheads, according to a press statement.

Navy acquires third Fast Attack Missile Craft

The missile is equipped with state-of-the-art navigational technologies of Terrain Contour Matching (Tercom) and all-time Digital Scene Matching and Area Co-relation (DSMAC) which enables it to engage various types of targets with pinpoint accuracy even in the absence of GPS navigation. Babur weapons system is an important force multiplier for Pakistan's strategic defence.