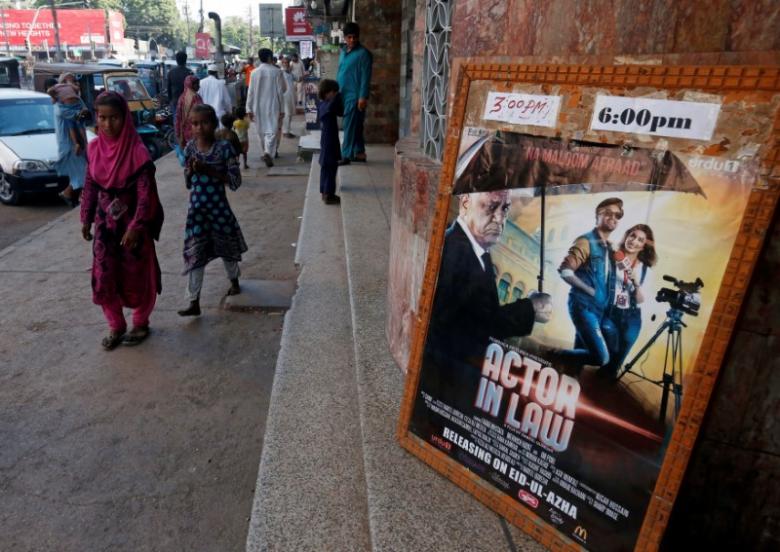 ---
LAHORE: Pakistani cinema owners are all set to lift the self-imposed ban on Indian films.

Speaking to The Express Tribune on Saturday, Chairman Film Exhibitors Association Zoraiz Lashari confirmed that cinema owners would begin screening Indian films across Pakistan from December 19 (Monday). "The cinema business has been hit immensely and all stakeholders felt it was the right time to begin screening Indian films. It was always a self-imposed suspension, not a ban. So I'll be releasing Freaky Ali in our cinemas and other cinema owners will follow suit," said Lashari

Meanwhile, an owner of a film distributing company, requesting anonymity, said the move was to pave way for a big release by a private media group in the country. "A big media group and film exhibitors and distributors in India are trying to release Dangal in Pakistan. They are testing public sentiments and also the government's reaction by releasing Freaky Ali at CineStar cinema," he added.

He went on to add how stakeholders in India were also being hit by the self-imposed ban. "We will first test waters with these unreleased films and then begin negotiations with Indian distributors to continue the import of movies into Pakistan," he added.

"Our cinemas have already started firing people. Even Super Cinemas let 30 people go. Bollywood films drew 70% to 80% of our audience. So, without them, you have seen how Pakistani and Hollywood films have performed on the box office. The fact that Pakistani films have been subpar has also made people lose faith in Pakistani cinema," Khorem Goltesab of Super Cinemas told The Express Tribune.

"Star Wars just released and it has only 20% to 30% occupancy, because Bollywood films kept the audience connected to the cinemas. For the last five years, this is what we have been working towards and now in the last two months, it has been spoiled," he added.

Published in The Express Tribune, December 18th, 2016.
COMMENTS (1)
Comments are moderated and generally will be posted if they are on-topic and not abusive.
For more information, please see our Comments FAQ