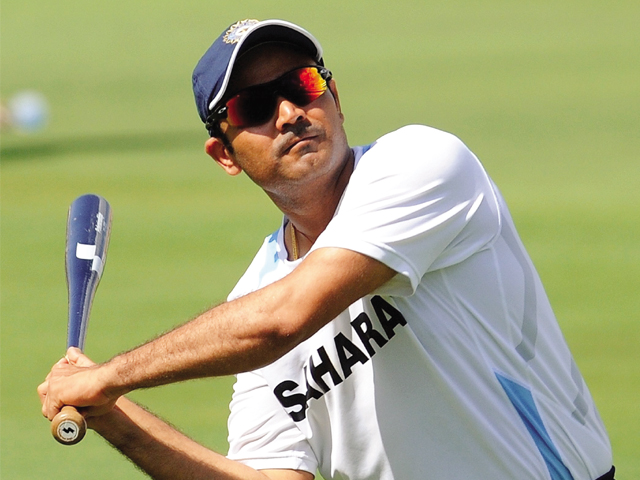 ---
NEW DEHLI: Former Indian cricket greats lashed the current team on Wednesday after their early exit from the World Twenty20, blaming weakness against the bouncer and the poor standard of the Indian Premier League.

Mahendra Singh Dhoni's men failed to qualify for the semi-finals after a five-wicket defeat by Sri Lanka on Tuesday, their third successive loss in the Super Eights round.

India, who won the title in 2007, failed to win a single Super Eights match despite being the world's top-ranked side in Test cricket and number two in the One Day International.

Both the tournaments in 2009 and 2010 were held within a week of the completion of the cash-rich Indian Premier League (IPL) where some of the world's top stars featured in an intense six-week schedule of T20 cricket.

Low standards in the Indian Premier League

Sourav Ganguly, India's most successful Test captain said Dhoni's men did not deserve to make the semi-finals and blamed the IPL as one of the reasons for the team's disappointing performance.

"The IPL is a domestic tournament and the standard is much lower than a world event where you are up against quality batsmen and bowlers," said Ganguly.

"You don't expect to go to World Cup semi-finals if you play cricket like the way the team has played in the Caribbean."

Ganguly said he hoped the selectors would take a hard look at the non-performers, including senior batsman Yuvraj Singh, who managed just 74 runs in five matches at an average of 18.50.

"Yuvraj has to look at his game. If he doesn't perform for long periods, the selectors will not play him just on the basis of his reputation," said Ganguly.

"Some of the players have got a lot of opportunities, but have not delivered. They have been around for quite a while and the entire country wants performances from them."

Lack of adaptability

Batting great Sunil Gavaskar said India were let down by an apparent weakness against short-pitched bowling.

"India's lack of adaptability has been a disappointment," the former opener, who was the first batsman to reach the 10,000 run mark in Test cricket, wrote in the Hindustan Times.

"What is baffling is that even though most batsmen showed a distinct sense of discomfort against the short ball during the World T20 in England last year, they were picked again for an event on even bouncier pitches in the Caribbean.

"All other teams remember what happened last year and the tactics employed by them against the Indians prove this."
COMMENTS
Comments are moderated and generally will be posted if they are on-topic and not abusive.
For more information, please see our Comments FAQ