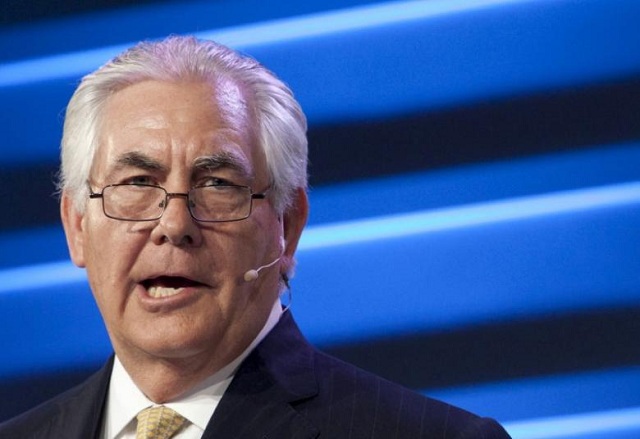 ---
WASHINGTON: US President-elect Donald Trump on Tuesday tapped ExxonMobil chief Rex Tillerson as his nominee to be secretary of state, despite concerns on both sides of the political aisle about the oilman's deep ties to Russia.

The nomination was the one most awaited by observers at home and abroad as the 70-year-old Republican billionaire builds his cabinet before taking office on January 20 – and reveals how his administration might alter foreign policy.

The nomination comes just days after the CIA accused Russia of interfering to help Trump win the US election -- a development which could complicate Tillerson's confirmation hearings before the Senate.

Trump promised that the executive, whose nomination was immediately welcomed by Vladimir Putin's Kremlin, has relationships with world leaders that are 'second to none.'

As ExxonMobil CEO, Tillerson – who has spent his entire professional life at the company, joining in 1975 – was a vocal opponent of sanctions on Moscow that thwarted his attempt to strike huge oil deals in the Russian Arctic.

Published in The Express Tribune, December 14th, 2016.
COMMENTS
Comments are moderated and generally will be posted if they are on-topic and not abusive.
For more information, please see our Comments FAQ