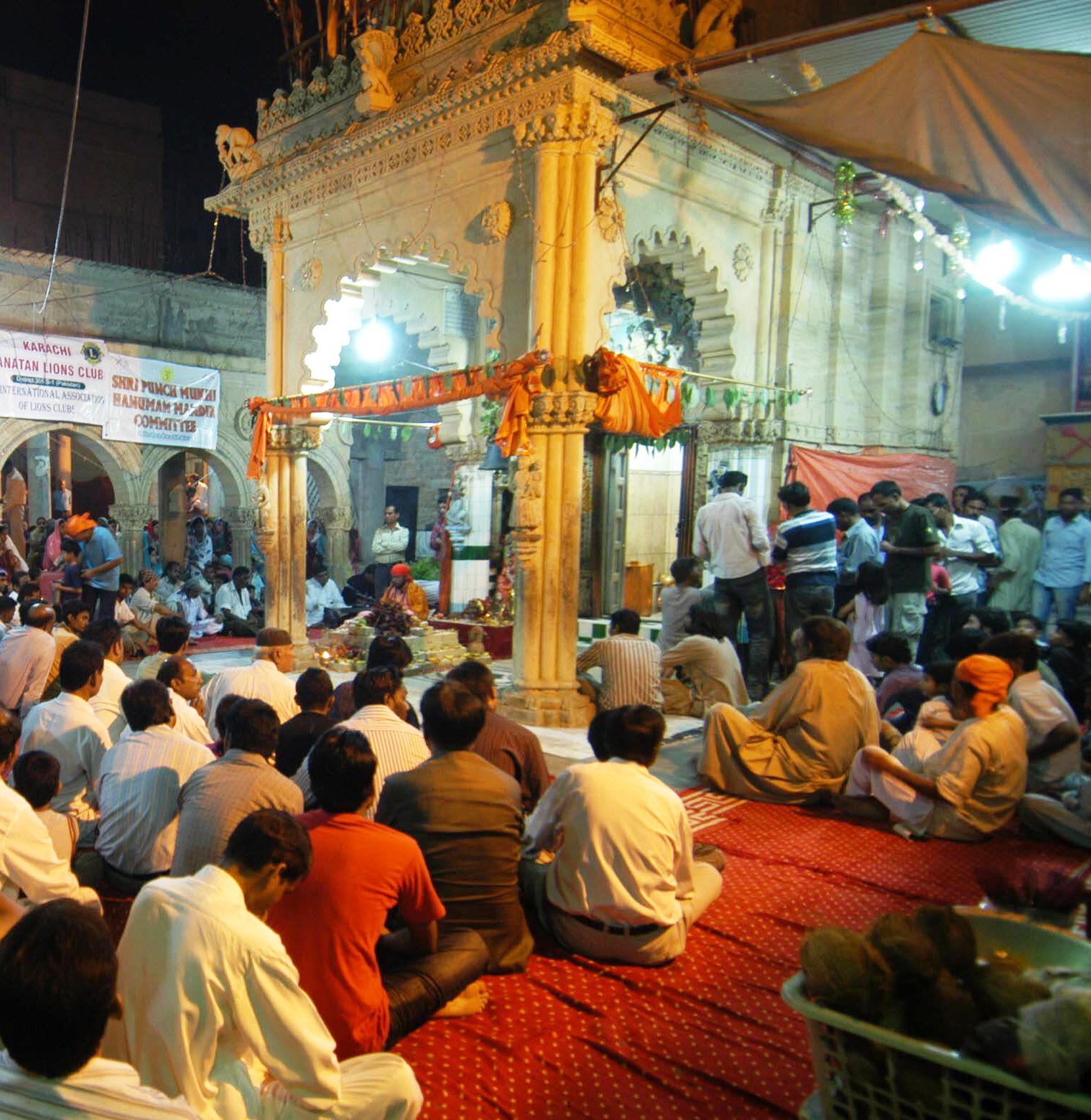 ---
ISLAMABAD: The Capital Development Authority (CDA) board on Friday approved land in Islamabad for the construction of a Hindu temple, a community centre, and a cremation ground.

There were 10 items on the agenda of the board meeting, the most significant of which was the allocation of a four-kanal plot in Sector H-9 for a Hindu temple, community centre and cremation ground in the federal capital. It was a longstanding demand of the Hindu community which has finally been fulfilled.

81 Hindu pilgrims issued visas

There are around 800 Hindus living in Islamabad, and in the absence of a temple, they were forced to celebrate Diwali and other religious festivities at home.

As there was no crematorium in the federal capital, they also had to take the bodies either to Rawalpindi or to their hometowns for cremation. The only large temple in the twin cities is Krishna Mandir in Kabari Bazaar, Saddar, although a few smaller ones exist in residential parts of Rawalpindi cantonment.

The CDA board allocated the plot in H-9/2 close to one that had already been allocated to the All Pakistan Buddhist Society. A summary for the plot's allotment was placed before the CDA board meeting for formal approval on Friday.

Meanwhile, the board deferred its decision on amending its own decision dated from January 8, 2008, as well as CDA employees services regulations 1992 relating to career planning of prayer leaders working in the authority and decided to refer the case to the human resource development (HRD) directorate.

Another important matter regarding calculation of charges of enhanced or excess covered areas charges with respect to Safa Gold Mall was on the agenda of the meeting, but, CDA sources said that board did not discuss the issue.

90 years later, Hindu Dharamshala a shadow of its former glory

The board also approved the fixation of operation fees for a cochlear implant for non-entitled patients at Capital Hospital. The apex decisionmaking body of the CDA also decided to withdraw a request for waiving of delayed charges of the Kazakhstan Embassy on the basis that matter was not within the purview of the board as it comes under the jurisdiction of the Islamabad Metropolitan Corporation(IMC).

They noted that although the corporation was not fully functional and it has yet to notify its rules and regulations, the CDA board could not waive the late charges at this juncture. The board also decided to enhance delay charges regarding extension in the completion period of apartment buildings in Zone-II, IV, and V.

Published in The Express Tribune, December 10th, 2016.