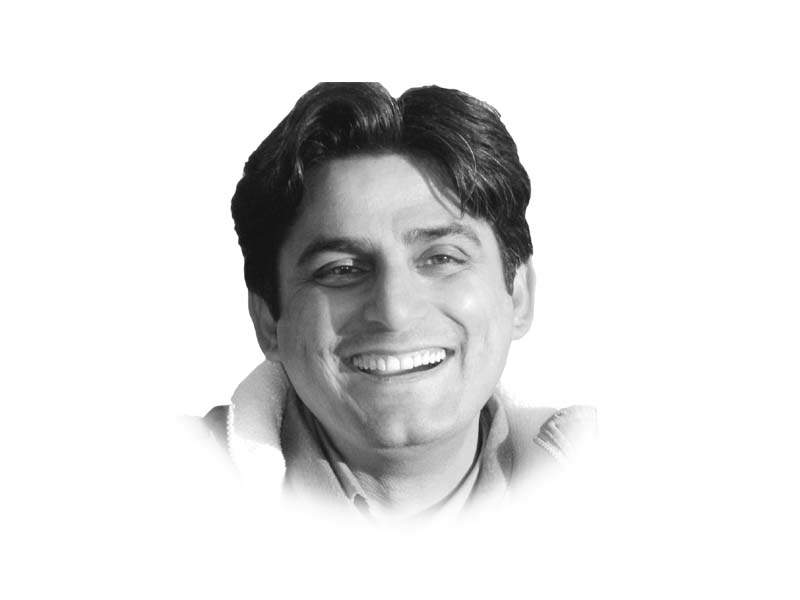 ---
Occasional Pakistani and foreign visitors may still find Islamabad picturesque and serene. Actually, the reality is quite the otherwise. A belated offspring of the new cities movement, the federal capital was to parallel Washington DC or Brasilia. Laid out in phases as per a meticulously evolved master plan in the late 1960, the city was to not only house the seat of government in a safe and modern locale but also boast a reasonable standard of living. Islamabad brought home the concept of greenbelts, regulated housing and installation of traffic signals.

In theory at least, Islamabad is a sister of Ankara, Beijing, Seoul, Jakarta, Madrid, Minsk and Amman to name a few. Sister cities are supposed to benefit from each other's experiences in municipal administration and urban development.

From Ayub Khan and Zamir Jaffery to the less known planners and enforcers, the metropolis resembled a delicate living organism. So it was. Then came the end of dictatorship and the country embraced democracy. Ever since it has been subjected to every form of vandalism. Four decade after its inception, Islamabad has become an eyesore for its dwellers and a goldmine for majority of personnel in the Capital Development Authority (CDA) as well the police 'service'.

Being Pakistan's only planned city, Islamabad should be the least challenging, small city. Over the past two and a half decades, the master plan has been mutilated beyond recognition. The air quality of Islamabad has declined with allergies and other respiratory and skin ailments on the rise.

For over two decades, the state-owned houses have been devoid of maintenance and facelift. For instance, the Aabpara areas has quite a few dozen state-owned single-storey houses with lawn and trees lined up in each street. Given the acute shortage of accommodation, the slum-looking structure could have been replaced by four-storeyed residential blocks with underground parking. It's not the story of sector G-6/4 but every locality in the capital. The illegally expanded slums have proliferated in connivance with the CDA officials.

The federal capital's markets like plazas in the Blue Area, Aabpara and Karachi Company etc., are no exceptions. The market walkways are occupied by unilateral extensions installed while makeshift vendors pay hefty rents to occupy the verandahs. Parking spaces have little room for shoppers for they hardly cater to vehicles of the traders.

You can't walk from one block to the other as the footpaths have been blocked by noisy power generators if not by parked vehicles and roadside vendor trolleys. For the municipal authorities in the normal world, the walkways are jealously protected to encourage healthy practices of walking and jogging besides the addition of a few extra feet for cycling. Who would walk in a city blanketed in pitch darkness after sunset.

Counting Rawalpindi's inhabitants along side Islamabad, the twin cities become the fourth largest populated region in the country. How do people commute? A fraction uses Metrobus service while a majority of public transport remains unregulated and managed by mafias of various sorts.

Lack of modern public transportation system has been resulting in influx of cars, creating congestion on its serene, shaded roads. The tree-hugging, shady scenes are a rare sight presently. It was in the 1990s when the Capital Development Authority was politicised to plunder funds, grab land and appoint party loyalists. No new sectors were conceived and planned. Pothohar region's anaemic termite started taking its toll. Instead of controlling the eusocial insects, the timber mafia with the connivance of the municipality took the toll on healthy and precious trees, including the pine forest.

The Musharraf-era witnessed unimagined foreign exchange making its way into the country for the Pakistanis and the Arab feared their investment wouldn't be safe amidst anti-Muslim rhetoric of the Bush administration. Already on the mercy of termites, timber mafia and bank-leased cars, the city's iconic greenbelts were altered en masse to make way for new multi-lane roads. Traffic congestion was addressed for the time being while ignoring colossal challenge of car parking. Why could no government make it mandatory for the plazas to spare two-storeyed basements for parking? Would not enforcement of such a simple idea help keep the cityscape green and roads wide open for smooth traffic?

Along the way, Islamabad's traffic police — raised painstakingly by SP Azam Sultan Temoori and his team — lost its lustre. Politically motivated appointments at the top trickled down all the way to deputation of constables. Not only Islamabad was attractive station for politically connected cops but also offered better salary and perks. The touchstone of professionalism — integrity, training and physical fitness — became irrelevant. Hence, Islamabad has become a jungle of vehicles where a few care for the traffic rules. The model traffic police only shows up when a high profile politician requires protocol and a few intersections have to be blocked. For a metropolis allegedly equipped with 'Safe City' gadgetry, managing crimes and curbing traffic violation along keeping an eye to counter terrorism should not have been a big deal.

Tragically, the proponents of change have also proven themselves to be desperate opportunists. The Pakistan Tehrik-i-Insaf could not find a single capable candidate from the city, which boasts the highest literacy rate. First, it's Javed Hashmi of Multan won the National Assembly seat, then Asad Umar, a political novice who can't find his way alone from Bari Imam to G-9/4. Despite bearing the burden of massive protests, the capital city is devoid of voice in parliament.

Cosmetic implants are endless here, the most recent being mayoralty. Sheikh Anser Aziz, the man chosen to head the Islamabad Metropolitan Corporation faced a stern challenge from a federal minister. Now the mayor has won it all. He is not only the first elected mayor but also chairman of CDA. Bowing to the construction mafia of various sorts, he firmly wants to change the bylaws in favour of high-rise plazas. Instead of pragmatically allowing addition of one or two floors in markets like Aabpara, Super and Jinnah Super, the man aims to plant the final nail in coffin of Islamabad's much-defaced master plan.

Meanwhile, the capital has borne the brunt of climate change with rainfall reducing significantly as its residents fearlessly dig in wells to suck from the already deep water table, which continues to fall. The CDA has consistently failed to ration sufficient supply of water for the residents from reservoirs. It goes without saying that the country, especially Islamabad, is devoid of concepts like conservation. Neither is there ownership of the city nor any environment lobby of its own.

If a tiny and relatively planned Islamabad has become ruin of itself, what else may one encounter in other populated cities of the country. Given unhygienic food and unhealthy water on sale at restaurants, prevalence of hepatitis amongst residents would be higher than other counterparts. As long the CDA officials get adequately bribed, the status quo will prevail.

Islamabad's new mayor may be light years from becoming Sadiq Khan in this lifetime, yet improving air, water and food quality can be a good starting point. The challenge of housing can be overcome by building four-storey blocks where lie crumbling houses of the 1960s and 1970s. Traffic management and anti-encroachment require both, the mayor's political will and managerial skills. If an affordable and reliable transport system is too much to ask for in one term, the city deserves safe, affordable and road-worthy taxis to replace the commuters' nightmare they have to rely on.

Published in The Express Tribune, December 10th, 2016.

Like Opinion & Editorial on Facebook, follow @ETOpEd on Twitter to receive all updates on all our daily pieces.
COMMENTS (4)
Comments are moderated and generally will be posted if they are on-topic and not abusive.
For more information, please see our Comments FAQ