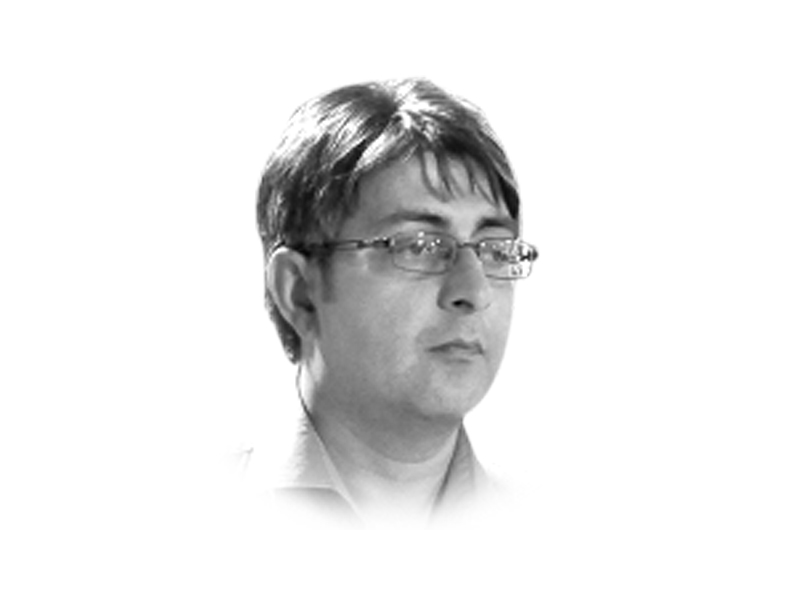 ---
A few of my friends have no filters. They evidently have serious problem in keeping very private information private. I am sure many of you have similar friends as well. In order, to avoid embarrassing conversations when a friend starts going down a path where embarrassment is guaranteed we inform the said friend that it is too much information for our taste. In fact, now the intervention takes place in the shape of an abbreviation. For instance, when you are at dinner table and someone is rambling on about a surgery he went through, witnessed, or carried out, in disturbing details someone else shouts TMI and that effectively shuts down the conversation.

The point here is that not everyone you encounter is blessed enough to carry a decent conversation. It takes considerable effort, time and patience to groom somebody to do so. For voices, such as these, there exists an elaborate masonry of social institutions to ensure that their negative impact does not reach entire population. Hence rumors, disgusting information, conspiracy theories, unfounded accusations and other work of social disruption used to stay out of the mainstream media. But with the advent of fast paced technology which is redefining our social contours this luxury is quickly fading away.

One revolution of technology has emerged in the shape of social media. Blogs, microblogs, social networking sites, video portals, audio portals are just a few examples of this media. In the flood of such innovations that we now take for granted, traditional mainstream media is gasping for breath. Technological wonders of one time that used to define our societies like television, video player, music players, radio sets and still and video cameras are all becoming redundant. A small device on your palm now does all the tricks. You may not appreciate how much but smartphones have changed your lives for good. Smartphones, internet and improved connectivity all mean that you can now broadcast your views and surroundings live on various websites or through various apps without much hassle. Two casualties of this onslaught are the reaction time you used to have and the filters that once existed to shield you from unnecessary embarrassment owing to error of judgment or communication. Now you don't have luxury of time or of oversight. It is critical not to confuse filters with censorship. Censorship is systematic and premeditated attempt to suppress free speech, whereas filters exist to ensure that pseudo-information, emotions and madcap theories are not presented as news on a massive scale. For example, if you were to write a piece based on conjecture or half-truths and send it to a publication of repute it was most likely that a professional with excellent training and experience would shoot it down. But that is no longer the case. Now you can publish your most troubling work online with the push of a button. The wilder the theory, most likely it is to be successful in such space. Not everyone is supposed to handle views and opinions with caution. What you get then is the reaction you recently saw on the so called pizza-gate fake news.

Instead of censorship authoritarian regimes and deep states around the world now find it more useful to float a few half-baked theories of their own and see legitimate and well researched information drown in the ocean of rumours. This trend is likely to grow and is expected to bring down traditional media with a thousand cuts. And while it may suit some states right now, no state is amply equipped to handle the full onslaught of the forces they are unleashing. It was a matter of time that a politician would seize the elements lying out there and use them for own advantage. What happened after that is before your eyes. But the story does not end here. You have only seen political use so far. I hope you haven't forgotten that we all still live in the age of terrorism.

What happens when a few smart hackers, a few intelligent document forgers, some creative story telling geniuses and several high traffic websites join hands with behavioural experts to pull a stunt of an epic proportion? Our own version of zombie apocalypse? Societies around the world have never been more prone to disruption and disaster. Before filterless society becomes a threat to its members there is need for more research, analysis and planning. Let us hope that the task is still not too big for the states to handle.

Published in The Express Tribune, December 10th, 2016.

Like Opinion & Editorial on Facebook, follow @ETOpEd on Twitter to receive all updates on all our daily pieces.
COMMENTS
Comments are moderated and generally will be posted if they are on-topic and not abusive.
For more information, please see our Comments FAQ