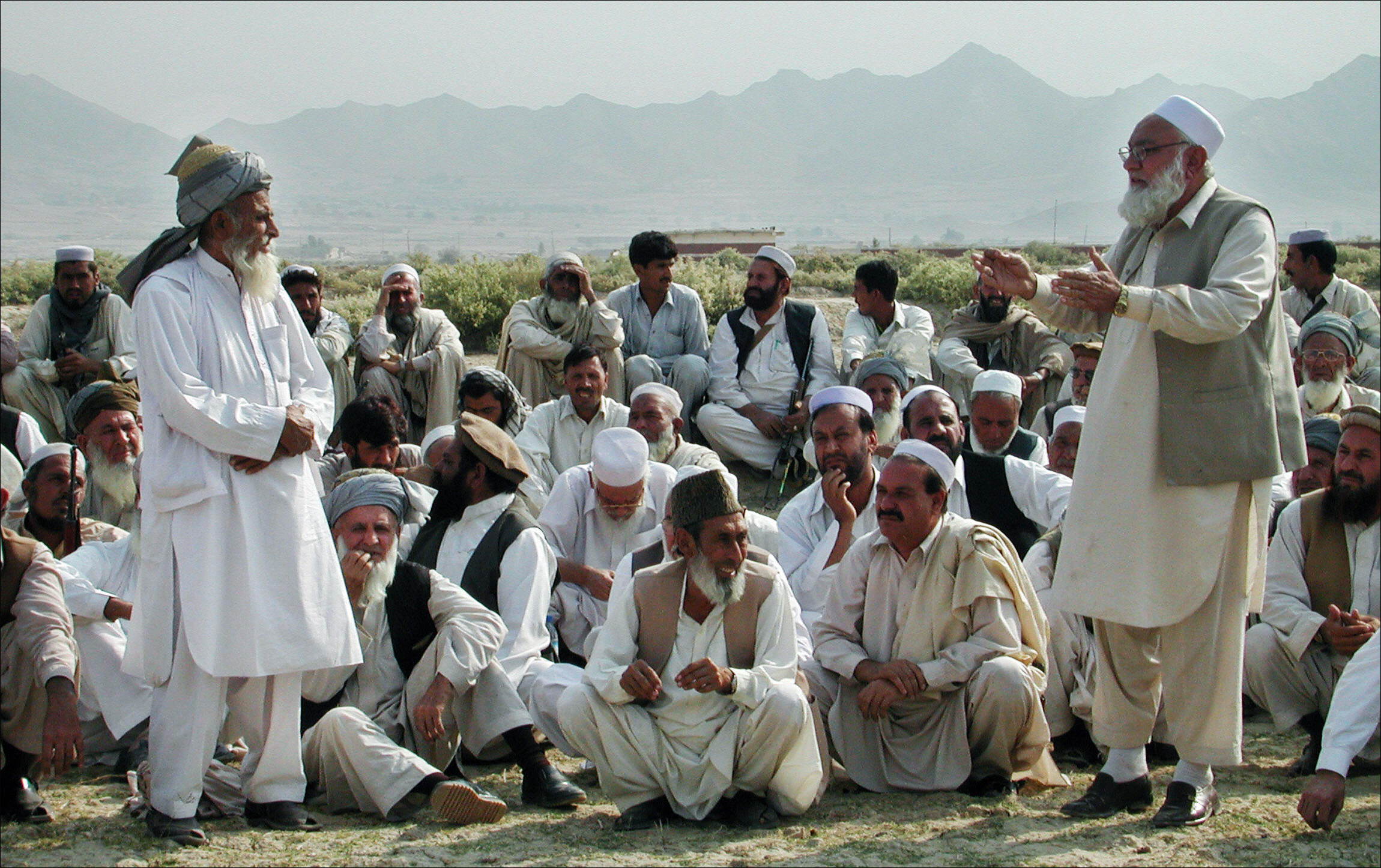 ---
SHABQADAR: With the federal government set to present the proposed Fata reforms to the cabinet for approval, elders and a few lawmakers from the tribal areas seemed to be divided over the course that best serves the interests of the area.

The Fata Reforms Committee formed by Prime Minister Nawaz Sharif and headed by Adviser to PM Sartaj Aziz had proposed a set of 'parallel and concurrent' political, administrative, judicial and security reforms to prepare the Federally-Administered Tribal Areas for a merger into Khyber-Pakhtunkhwa.

However, some are fiercely opposed to the idea of a merger. Those following this line of action held Jirgas in Mohmand and Bajaur tribal areas on Thursday.

Utman Khel and Tarkani tribesmen attended the tribal Jirga at Khar in Bajaur tribal area while elders in Mohmand held the Jirga at the press club in Ghalanai.

Later, the two Jirgas issued a set of identical demands, including imposition of Shariat in Fata, opposed the merger option and any changes to their 'riwaj', demanded an inquiry into the brawl that took place at a recent seminar on Fata, and asked K-P governor to take notice of how tribal elders are treated in Peshawar.

A large number of tribesmen from Tarkani and Utman Khel attended the Jirga, which was addressed by tribal elders, including Malak Abdul Nasir Khan, Malak Hifzurrehman, Malak Abdul Aziz, Malak Sultan Zeb. The elders were angry over a brawl at a seminar held in Peshawar last week where, according to them, they were "insulted" by a few parliamentarians and their 'cronies'.

Demanding an inquiry into the incident, they asked the K-P governor to take notice of 'insults' hurled at the tribal elders at the seminar. They also showed their concern over "propaganda" being mounted against tribal elders and political administrations and said: "They are ready for accountability over corruption allegations."

They also called for across-the-board accountability. "The government should investigate corruption allegations in schemes being initiated by lawmakers as well."

They also opposed the idea of merging Fata into K-P and demanded imposition of Shariat in Fata "instead of the proposed reforms". They also demanded impeachment of those elected representatives who have acted against the "will of tribesmen".

Published in The Express Tribune, December 9th, 2016.