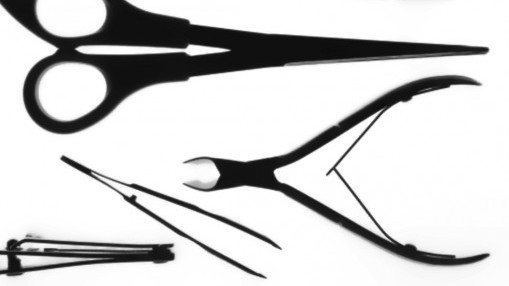 ---
LAHORE: Cosmetology has grown in leaps and bounds and even traversed the gender divide.

Men and women in an urban, fashion-forward, narcissistic society are increasingly turning toward beauty salons, converting them into very lucrative businesses. But these beauty parlours do not necessarily adhere to safety regulations and guidelines to ensure a safe and sanitary environment for their customers. The district government has stepped up and is all set to take action against 1,000 parlours and hairdressers. Concerned authorities have vowed to introduce legislation to regulate them.

The Environment Protection Agency (EPA) has directed all district officers to prepare an exhaustive list of all beauty salons, nail spas and hairdressers in their respective districts. A spokesman for the agency stated that the legislation was necessary to control the spread of hepatitis, tuberculosis and AIDS. He stated that even major up-market salons were not adhering to the standards set by the EPA and were failing to sterilise utensils and appliances.

The regulations demand that staff workers wear disposable aprons, sterilise tools frequently and use new blades and sponges for every new customer. Owners needed to get medical clearance certificates from the health department. He regretted the absence of proper legislation in this regard. The spokesman added that the EPA had the authority under Section 14 of the Pakistan Environment Protection Act (Pepa, 1997) to take action against all such salons.

Younis Zahid, the deputy district officer, stated that 425 substances were mentioned as hazardous to human health under Section 14 of Pepa. He said that action would be taken against salons that failed to procure a no-objection certificate from the department. Tariq Zaman, the district administration staff officer, stated that the legislation was already underway. He urged the district government to launch a campaign to compel salon owners to adopt these precautionary measures.

Executive District Officer (Health) Dr Fayyaz Ranjha stated that it was not the department's responsibility to inspect parlours and hair salons. He stated that it was the task of the Punjab AIDS Control Program to force salons to assume hygienic ways. Dr Salman Shahid of the AIDS Programme stated that he did not have the authority to legislate or regulate salons. "The best we can do is to increase public awareness about AIDS," he said.


CONTAGIONS




HAIR AND SCALP




• Lice and open sores on scalps transferred through communal hairbrushes




• A hairbrush needs to be sanitised after a single use by a hospital-grade disinfectant




• Over exposure to ammonia from hair dyes and electric magnetic fields from too many blow dryers running at the same time can be very detrimental for the health of salon employees




• Contaminated towels can be very effective transmission agents for hair contagions and scalp infections





NAILS AND FEET




• Nippers and razor blades can spread AIDs during manicures and pedicures




• Solvents, chemical solutions, glues and other products contain chemicals known to be carcinogenic and are suspected to cause long-term reproductive harm. More than half the employees at these salons are of reproductive age





VENTILATION




• Improper ventilation can be a health risk by increasing the level of toxicity in the air. Salons must ensure a source of fresh air and the exhaustion of stale air to prevent the transmission of airborne diseases, bacteria and particles


Published in the Express Tribune, May 12th, 2010.
COMMENTS
Comments are moderated and generally will be posted if they are on-topic and not abusive.
For more information, please see our Comments FAQ