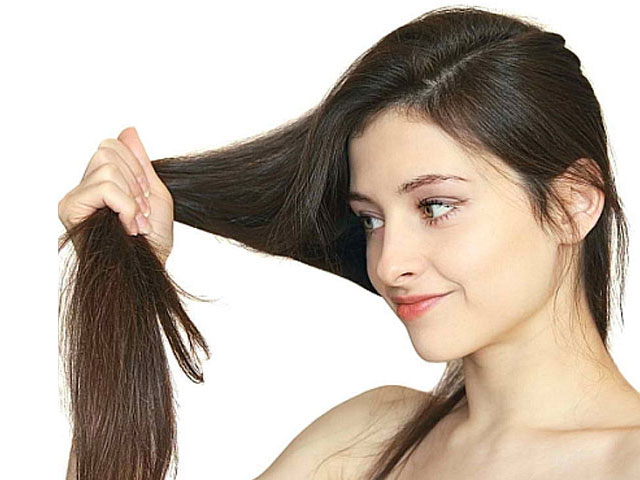 ---
As winter is setting in, so is the upcoming holiday season with lots of festivals, it is therefore essential for you to look your best at all times. Hair masks and salon treatments are great but they not only tend to be costly but also time consuming and at times damaging for your hair.

And so to make your hair care easier missmalini.com suggested a few recipes to make a mask that will be suitable for your type of hair and scalp. These masks are easy to make, in fact you can be reading this and making a mask at the same time.

6 useful tips to help you get rid of blackheads

1. For dry hair - coconut and olive oil hair mask

Recipe: Mix 2 parts of coconut oil with 1 part olive oil in a small glass bowl.

Message the potion thoroughly into your scalp and hair, starting from hair roots till the ends of the hair. Wrap your hair in a bun and cover with a towel or shower cap for no less than 20 to 30 minutes.




2. For curly hair - egg, mayonnaise and honey hair mask

Recipe: Blend 1 egg, 2 tablespoons of mayonnaise, 1 tablespoon olive oil and 1 tablespoon of honey till smooth. Double the recipe for long hair.

Apply the mask evenly throughout damp hair. Tie up and cover hair with a shower cap or towel for 30 minutes. Wash out the mask with shampoo and conditioner. Mayonnaise, being a mixture of oil and egg is acts as a great moisturiser for the hair. Similarly honey  also adds moisture to lifeless hair, making it glow.




3. For oily hair - yogurt hair mask

Recipe: Mix 1/2 cup of plain yogurt (or less depending on the volume and length of your hair), 1 teaspoon of apple cider vinegar (preferably organic) and 1 teaspoon of honey in a glass bowl.

Message the mixture in to the scalp, starting from the roots till the tips of your hair. Leave it on with a towel or shower cap for about 15 minutes. Rinse it off thoroughly with warm water and finish with a final wash with a delicious smelling shampoo to get rid of any lingering yogurt smell. Remember to use only probiotic, natural, plain yogurt (not flavoured) or homemade yogurt since it has live natural enzymes containing nutrients.




4. For frizzy hair - banana hair mask

Recipe: Blend 1 or 2 overripe bananas until there are absolutely no chunks or teeny banana pieces, don't rush through this part or you will have a tough time brushing banana chunks through your hair. Add 1 teaspoon of honey, 1 teaspoon of coconut and 1 teaspoon of olive oil to your delicious mixture and blend again.

Apply the smoothie into your hair, and let it settle and sink into your scalp for at least five minutes. Thoroughly rinse the mixture out with warm water, comb through to remove any stray pieces of banana and finish off with your usual shampoo or conditioner.




5. For damaged hair – egg, yogurt and olive oil hair mask

Recipe: Separate the egg whites and yolk of 1 or 2 eggs, depending upon the length and volume of your hair.  For oily greasy hair use egg whites and if you have dry brittle hair use egg yolk. Use the whole egg for normal hair. Beat the mixture, add in 1 cup of yogurt (1/2 cup for shoulder length hair) and 2 tablespoons of olive oil with the slushy egg mixture and mix the ingredients thoroughly. Squeeze in some lime juice and use an egg beater to mix thoroughly.

Massage the mask thoroughly into your scalp, starting from roots to the hair ends. Let it sit for at least 15 minutes with a disposable shower cap to avoid any drips. Rinse thoroughly with cold or lukewarm water as many times as required. Beware of using hot water to rinse since this will cook the eggs contained in the mask, which will get stuck in your hair. Also use a ratio of 1:2 lemon juice to egg yolk/white to avoid slight burning sensation on your scalp.


Have something to add to the story? Share it in the comments below.
COMMENTS
Comments are moderated and generally will be posted if they are on-topic and not abusive.
For more information, please see our Comments FAQ