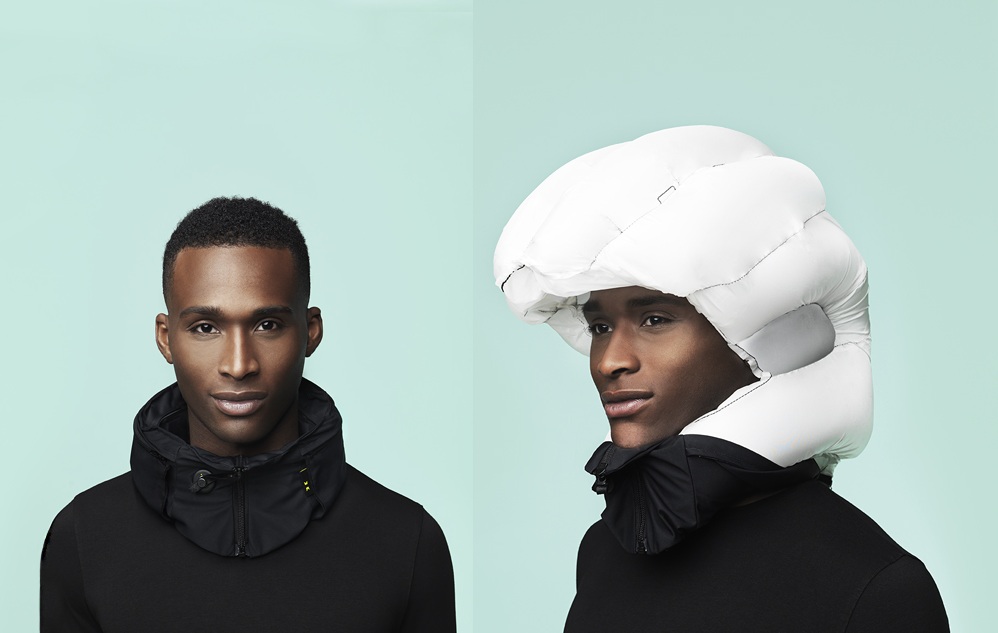 ---


A Swedish company has borrowed an important safety feature from the automobile industry and made it available to cyclists.

Hövding is the world's first helmet that features a built in airbag to provide better protection than regular bicycle helmets.

This Pakistani is the first woman in the world to have cycled on Biafo glacier

The innovative helmet features an ultra-strong nylon fabric airbag paired with sensors that enable it to differentiate between normal cycling and an accident. The airbag is designed to withstand severe impacts and provide extremely soft and gentle shock absorption. It also maintains constant pressure for several seconds, making it able to take multiple head impacts during a single accident.




Hövding sensors are based on algorithms derived from a data set of thousands of re-enacted cycling accidents that enable it to recognise patterns and distinguish between accidents and normal cycling.

The device is designed as a collar that is worn around the neck. A on and off switch is activated when the zip is completely closed with the tag pinned to the right side of the collar.




Hövding is powered by a portable battery that can be charged using a micro USB cable and lasts up to nine hours on a single charge. The device includes LED and sound support to show battery levels.

AIOU students develop public safety devices

A study by Stanford University researchers found Hövding provided up to eight times better protection than regular helmets. The product is also CE marked and complies with the requirements laid down in the EU Directive for personal protection equipment.

Hövding also proved to have over three times better shock absorption capacity than all other helmets in a 2012 test conducted by Swedish insurance company Folksam.

The product is now available for €299.
COMMENTS
Comments are moderated and generally will be posted if they are on-topic and not abusive.
For more information, please see our Comments FAQ