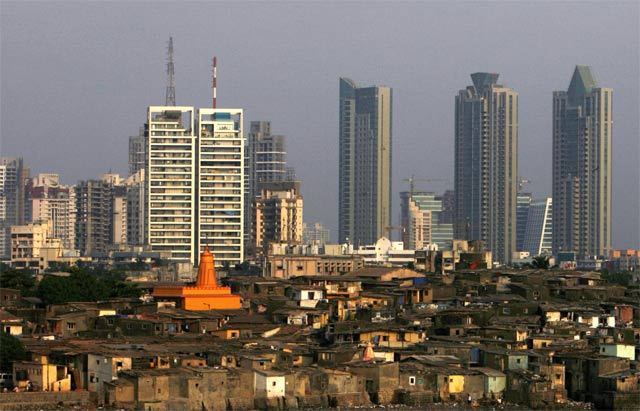 ---
ISLAMABAD: In 1990, urban population of Pakistan stood at 31% of the total. In a span of 25 years, the ratio has approximately increased by eight percentage points to reach 39% in 2015.

During the same period, Chinese urban population has risen over two-fold from 26% in 1990 to 56% in 2015.

Pakistan can be richer with rapid urbanisation: report

For China, this was an era of phenomenal economic growth, which resulted in pulling out an unprecedented 400 million people out of poverty. It became the second largest economy and top trading nation. And mind this that Chinese cities played a vital role in this economic transformation.

On the other side, Pakistan had its own highs and lows during this long interval. The country oscillated between democracy and authoritarianism. It had its stints of economic growth, while bearing an enormous cost of war against terrorism in terms of human resource, material and global perception.

Pakistanis did witness the historic devolution of power under the 18th Amendment, which revived the federalism spirit of the country's constitution. After devolving fiscal and administrative powers to the second tier, for example, provincial governments, a tussle on power division has emerged among some provincial governments and the third tier, the local governments.

It is hoped that with continuous democratic process, this issue will also be resolved in due course of time.

China's example

This talk about different tiers of government is meant to elaborate on the influence of multi-tier diffusion of power on economic growth. China could be taken as a precedent in this regard. Though not a democracy in classical terms, however, political power is amicably devolved among different tiers of the government.

It is not a centralised authoritarian state, where every directive flows from the barrel at Beijing. Provinces and then sub-provincial cities have substantial political and economic autonomy to plan, decide and implement their respective growth strategies.

Financing urban development tough ask in Pakistan

If one takes into account the four municipalities (Beijing, Shanghai, Tianjin and Chongqing) and 15 sub-provincial cities, the population of these 19 major urban agglomerations makes up 16% of the population of China. However, these cities are holding a 32% share in the country's GDP.

These cities are the main conduit of foreign direct investment in China. All the major industrial estates and famous special economic zones are located in these cities.

An important question arises as to how these cities run in such a productive manner. Credit goes to the central government for devolving power at the grassroots levels. Party secretary is the highest post in a city's political hierarchy, whereas the mayor of the city is the head of government.

Party secretary provides the political and economic leadership for the city in line with national and provincial development plans. Mayor is responsible for the implementation and day-to-day affairs of the city.

Clear demarcation of powers and duties enables a smooth functioning of the system. These top officials are nominated by the party hierarchy, not popularly elected. However, incentive structure for the party secretary and mayor for progression in the Communist Party is linked with the economic performance of the cities under their rule. It creates enormous political competition for enhancing economic growth of respective geographical jurisdictions by party officials.

Pakistan's example

In comparison, Pakistan is still mired in a centralisation mindset despite talk of devolution. May be it is a legacy of the colonial rule, but Pakistani governance structure needs to align itself with requirements of the modern economic system. Urbanisation is the game in the town. All major economies are highly urbanised, which induces knowledge diffusion and economies of scale in production. Mechanisation in agriculture is creating surplus labour in the rural hinterland. The influx of rural population in the cities requires planning and management.

Our messy & unsustainable urbanisation

However, Pakistan is still unable to correctly count its population as a census has not been held for 18 years.

Devolution of powers to the third tier remains an unresolved issue. Provincial governments did hold local bodies elections under pressure from the Supreme Court. However, their intent is to keep these bodies dysfunctional with strings of fiscal purse under their thumps.

It is not a way of administrating large cities such as Karachi, Lahore, Rawalpindi, Peshawar, Quetta, Faisalabad and others.

We are talking about fate changer status of the CPEC, but we are not enabling our cities to service Chinese investors and businesses on their own. Our officials have a penchant for frequent visits to China. At least, an expectation can be desired from them to learn something about administrative capabilities of Chinese cities in inducing growth.

The writer is a director in the Policy Research Institute of Market Economy

Published in The Express Tribune, December 5th, 2016.

Like Business on Facebook, follow @TribuneBiz on Twitter to stay informed and join in the conversation.