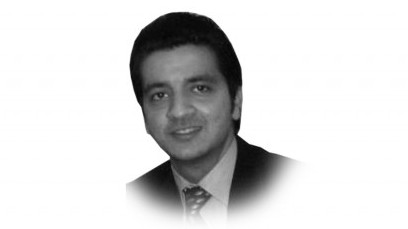 ---
So we finally made it — to the semi finals that is. So if I call the national cricket team a bunch of procrastinators, it will not be wrong. We wait and wait till the last moment to do what we can do ages ago. Want proof?

Pakistan played England in the first Super Eights match and lost. With that defeat, it was down to the last two matches. They took on New Zealand, had our hearts pounding and lost again — this time by one run — to virtually get knocked out of the semi-final race. Following that was a bunch of excuses from the captain, who blamed the selectors for picking a team without consulting him. There was one other excuse in the bag. He said that the bans and fines imposed by the cricket board did nothing but pressure the players. Former coach Intikhab Alam's comments did not help morale either. There is still mystery surrounding Mohammad Asif's place. With so many issues, people could only turn to God for prayer so that their team could make it to the semi-final.

Calculators came out, possibilities were drawn up, just to see if Pakistan even had a chance. And they did. Three results had to go our way. Even the most optimistic could not have imagined that a couple of days ago. But it happened. Everything fell into place.

We love our team. Not because they are great human beings. But because we live in a country where cricket is probably the only thing that binds us. Some say we take it way too seriously. Why should we not? Cricketers get tons of money. They get to travel to places that we only dream about. I say dream because other countries are reluctant to have us there. But cricketers are fine.

Coming back to the World Twenty20. Now what? We might face Australia in the semi-final, who have not lost a single match. But what if they lose their first against a bunch of procrastinators?

Published in the Express Tribune, May 12th, 2010.