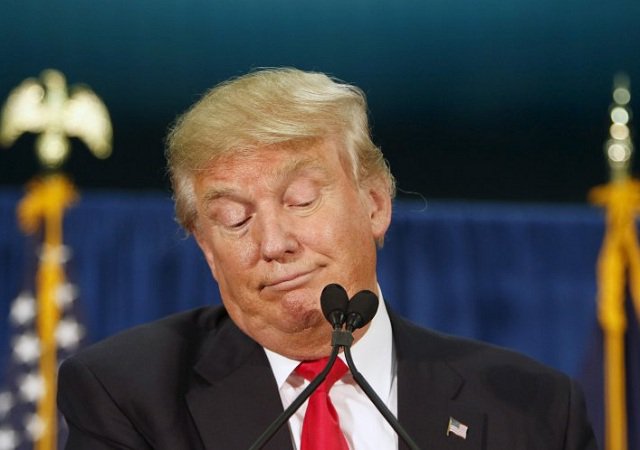 ---
The Indian government has said it is looking forward to US President-elect Donald Trump addressing what it referred to as Pakistan's 'most outstanding of outstanding problems' – terrorism.

The tongue-in-cheek comment came in response to questions over Pakistan's claims that made it appear that Trump had offered to side with Pakistan in its unsolved issues, according to the Times of India newspaper.

"We have seen the reports of the conversation [between Trump and Pakistan PM Nawaz Sharif] that were one-sided and claimed the president-elect promised to help Pakistan with all outstanding issues," said Indian foreign ministry spokesperson Vikas Swarup when asked about the statement that was issued by PM Nawaz's office that hinted that Trump would be willing to intervene on Pakistan's behalf.

"We look forward to the president-elect helping Pakistan address the most outstanding of its outstanding issues – terrorism," Swarup added in deadpan delivery.

The Premier's Office claimed that Trump had heaped praise on Nawaz Sharif during a telephone conversation. Trump purportedly told Nawaz that he feels like he's "talking to a person I have known for long" and that Pakistanis "are one of the most intelligent people".

The US president-elect also apparently urged Nawaz to 'feel free' to call him at "any time, even before January 20, that is before I assume my office".

Further, "on being invited to visit Pakistan by the prime minister Trump said he would love to come to a fantastic country, fantastic place of fantastic people", according to the statement.

Hostilities between Islamabad and New Delhi have been simmering since hardliner Narendra Modi came to power in India. Delhi has hardened its stance, ruling out dialogue with Islamabad and instead lobbying to isolate Pakistan globally.

India's Finance Minister Arun Jaitley said on Friday it was for Islamabad to introspect as to why there are tensions between the two neighbours. "It is a serious situation. Right from the day this government had been formed and even prior to that, India has taken one step after another honestly trying to improve relations with Pakistan," he said at The Hindustan Times Leadership Summit.

Prime Minister Modi took a lot of initiatives, including unconventional ones, but then the response was Pathankot or Uri attacks, prompted by Pakistan, he alleged. "This cannot be normal as far as India-Pakistan relationships are concerned. If there are tensions, it is for Pakistan to introspect really why there are tensions," he said.

Pakistan's High Commissioner Abdul Basit, meanwhile, said his country was willing to wait for India to agree to dialogue, but reconciled to the fact that the ice might not be broken at the Heart of Asia conference when Nawaz's foreign adviser Sartaj Aziz visits India this weekend.

"We do have a strong desire to move forward. We have the patience to wait. If they don't break the ice in Amritsar perhaps we will find another opportunity somewhere later," Basit told The Hindu.

Basit earlier said that Pakistan was ready for dialogue, if offered by India on the sidelines of Heart of Asia. However, New Delhi ruled out any talks in Amritsar.

"We had conveyed that our adviser would attend and he made a statement that we are open to ideas [for talks] . We have expressed our desire, but we do not know if India is willing. We are kind of in a situation where we would like the ice to break but we would not like to take any step that will not be reciprocated," he added.

Published in The Express Tribune, December 3rd, 2016.