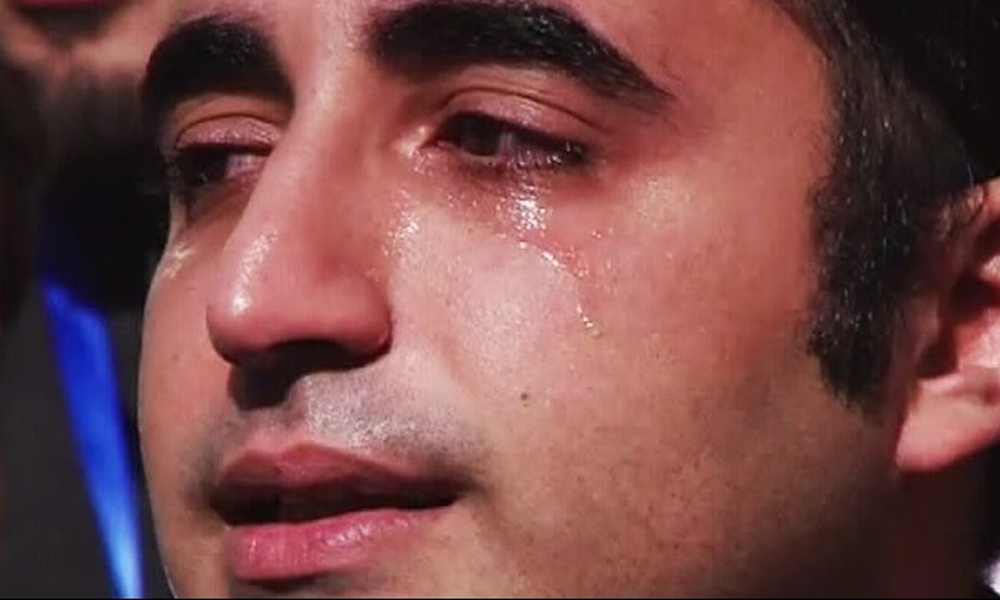 ---
Donald Trump is a man who truly loves his hyperboles. So when the President-elect of United States had a phone call with Prime Minister Nawaz Sharif, the world witnessed a truly  'exceptional' conversation.

'You are a terrific guy,' Trump tells PM Nawaz

We picked some of the most 'tremendous' quotes found in the transcript issued by the PM Office and matched them with the most appropriate GIFs of our political leaders. So without further ado:

1. All praise for Nawaz Sahrif, Trump said: "You have a very good reputation."

Imran thought he was reading satire.




2. Exalting PM Sharif further, Trump said: "You are a terrific guy"  Zardari couldn't help but join the PTI chief.




3. The President-elect felt like he was talking to someone whom he had known for 'long'.

Can you blame Bilawal for shedding a few tears?




4. He said Pakistanis are 'amazing' and all Pakistanis he has known are  'exceptional' people.

Altaf obviously couldn't resist but to send his two famous 'papis' in return.




5. He would love to come to Pakistan "a fantastic country, a fantastic place of fantastic people."

Has he met Sheikh Rasheed?




6. Trump then went on to say he was ready and willing to play any role that the PM wants to address and find solutions to the outstanding problems.

PM Modi's reaction:




7. It didn't end there. The Trump was apparently open to chit chat further: "Feel free to call me any time even before 20th January that is before I assume my office"

We might need Michelle Obama to fix that.



Would love to visit 'fantastic' Pakistan, says Trump

Elsewhere in the world, leaders eyeball the development with bewilderment.




Bonus tweet:

https://twitter.com/kumailn/status/804181991784488960
COMMENTS (2)
Comments are moderated and generally will be posted if they are on-topic and not abusive.
For more information, please see our Comments FAQ