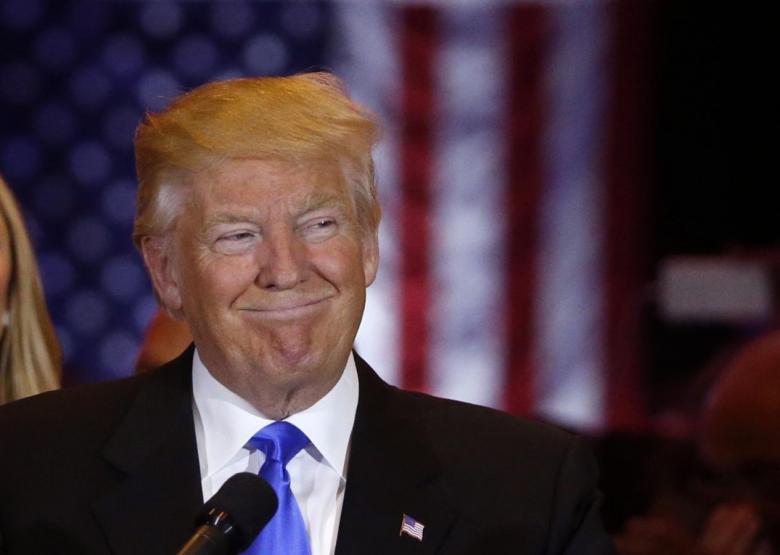 ---
United States President-elect Donald Trump said on Wednesday he would love to visit Pakistan.

"Trump said he would love to come to a fantastic country, fantastic place of fantastic people," a statement issued by the PM House said. Prime Nawaz Sharif phoned Trump to felicitate him for becoming the 46th president of the United States after the November elections.


Prime Minister Muhammad Nawaz Sharif called President elect USA Donald Trump and felicitated him on his victory. https://t.co/AcRYvDHiQW pic.twitter.com/R65pYgpzJB

— PML(N) (@pmln_org) November 30, 2016


"Please convey to the Pakistani people that they are amazing and all Pakistanis I have known are exceptional people," the new US leader told the prime minister.

What Pakistan can expect with Trump in Oval Office

"Prime Minister Nawaz Sharif, you have a very good reputation. You are a terrific guy. You are doing amazing work which is visible in every way. I am looking forward to see you soon," the statement quoted Trump.

Trump was all praise for the Pakistani people as he said it was an amazing country with tremendous opportunities with "most intelligent people".

Resolution of conflicts

Hinting at playing a mediator in resolving the longstanding dispute between Islamabad and New Delhi, the US president-elect said he was ready to play any role to find solutions to the outstanding problems. "It will be an honour and I will personally do it."
COMMENTS (22)
Comments are moderated and generally will be posted if they are on-topic and not abusive.
For more information, please see our Comments FAQ