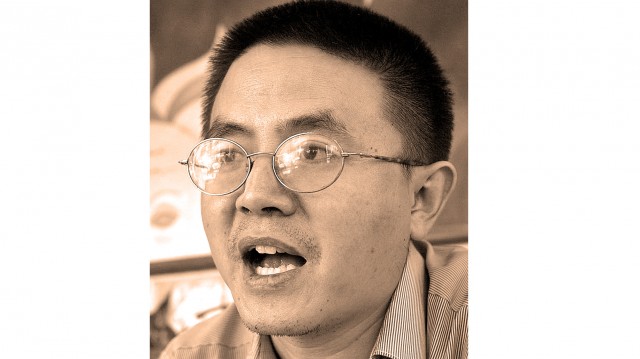 ---
BEIJING: China's top AIDS activist, whose group helped uncover a major tainted blood-selling scandal in the 1990s, said Tuesday he had fled with his family to the US because he feared for his safety.

Wan Yanhai, 46, said he, his wife and his daughter were staying with friends in the eastern US city of Philadelphia after leaving China in recent days. "I have been living in fear, if I wasn't afraid then I wouldn't have left... I have no sense of personal safety," Wan told AFP by telephone. "There were a lot of pressures – from the commerce and industry departments, the police, the tax authorities, the propaganda department, the education ministry."

Wan's decision to leave highlights the increasing pressure felt by independent activists in China, who are under constant scrutiny by wary Communist officials. In recent months, the government has jailed several top dissidents, earning Western criticism. It has clamped down on non-governmental organisations, human rights lawyers, online citizen journalists and petitioners, rights groups say. In 1994, Wan – a former health ministry official – set up Aizhixing, which means "Love, Knowledge, Action". The group has led an AIDS awareness campaign in China that has alternately won government praise and scorn.

Aizhixing was instrumental in uncovering a blood-selling scandal in the central province of Henan in the 1990s that led to the infection of up to 150,000 people with HIV, the virus that causes AIDS. China estimates that up to 740,000 people in China live with HIV but independent experts say the true number could be far higher. "I hope to return to China when the conditions to continue my work are better," said Wan, who was previously detained for months and under near-constant police surveillance for years for his activities.

"Aizhixing will continue working without me." AIDS campaigner Hu Jia was sentenced to more than three years in prison on subversion charges in 2008. Gao Yaojie, another high-profile HIV/ AIDS activist, also left China for the US last year. Wan set himself apart from former colleague Hu and other high-profile political dissidents, such as jailed democracy advocate Liu Xiaobo, who have been sentenced to prison after voicing strident opposition to the ruling party.

"I am not opposed to the Communist Party," Wan insisted. "I am seeking to help China – our work is aimed at building a civil society." Wan's departure comes as the US and China are set to resume a human rights dialogue this week in Washington following a two-year break. They will be the first such talks since US President Barack Obama took office.

Published in the Express Tribune, May 12th, 2010.
COMMENTS
Comments are moderated and generally will be posted if they are on-topic and not abusive.
For more information, please see our Comments FAQ