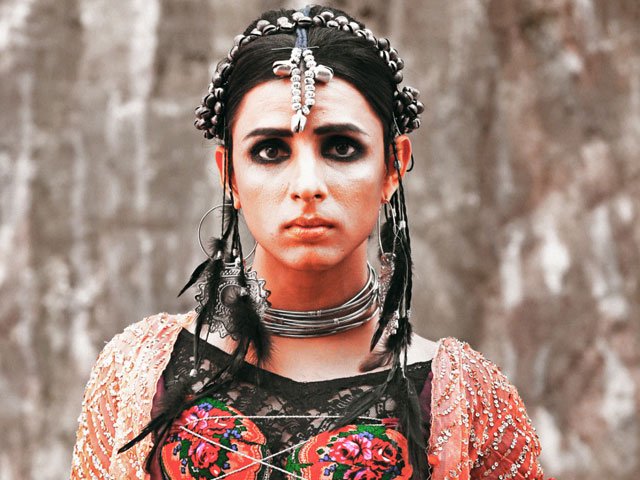 ---
Social activist, Kami Sid, who is known for working endlessly for Pakistan's transgender community has made her debut in the fashion world.

A powerful photo shoot featuring Sid is dedicated to end the transphobia, present at large in the country, and to break the stereotypes attached to it.

Saudi plan to bar transgender persons from performing Umrah is un-Islamic: Ghamidi




Photographed by Haseeb M. Siddiqi, and make up by Nighat Misbah, the two collaborated with Karachi based stylist, Waqar J. Khan to give Kami the powerful look.




In Islamabad, a mosque for transgender community

Pakistan is a country that is witness to transgender violence, as many incidents were reported in the current year against the community.




Kami Sid believes in an end to the violence and phobia of Transgender Community, diminishing the limits set for them in the country.

She was earlier featured in a documentary filmed by BBC, How Gay is Pakistan, and has become known for being vocal about trans gender rights, and is a well known activist for LGBT.

In May, a 23-year-old Alisha was gunned down and was denied treatment at the hospital which later led to her death. This incident sparked outrage in various areas of the country. Adding to the list of incidents, many videos about violence on the transgender community have been circling around the internet.

In the past year, over 45 transgenders have been killed in Khyber Pakhtunkhwa alone.

Have something to add to this story? Share it in the comments.
COMMENTS (6)
Comments are moderated and generally will be posted if they are on-topic and not abusive.
For more information, please see our Comments FAQ