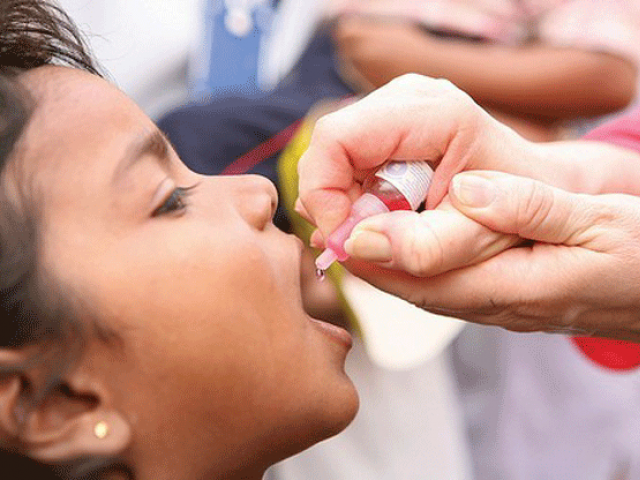 ---
QUETTA: Balochistan is on the right track to eradicate polio virus from the province, chairperson of the region's technical advisory group Dr Jean Marc Olive said on Sunday.

Presiding over a meeting held at Balochistan Polio Emergency Operation Centre (EOC), Dr Olive said: "We are very near stopping the virus transmission in Balochistan," he said.

Commending the province, he said that it had made remarkable progress, but there still remained a few gaps that needed to be plugged to ensure that we reach every child."

Dr Olive also visited Pishin and Quetta and appreciated the work of frontline workers in high-risk areas. "We need to monitor the vaccination campaign in Afghan refugee camps," he said.

According to him, poor performance union councils were decreasing. "This is a positive sign but more efforts are needed to reach every child."




He said that he appreciated the recruitment of permanent local community health workers in high-risk areas under the community-protected vaccination programme. Currently, he said, there were more than 2,500 such permanent teams working in high-risk areas in Balochistan.

Prominent among those who attended the meeting were EOC coordinator Syed Faisal Ahmed, Chief of UNICEF's Polio Unit Chris Mory and WHO's representative Dr Zubair Wadood. Faisal Ahmed briefed Dr Oliver on special government interventions in the province.

Praising the commitment of the project's frontline workers, he maintained that it served as a backbone of the entire Program.

Syed Faisal Ahmed pointed out that Balochistan would initiate an IPV campaign in March next year in three districts.

Published in The Express Tribune, November 28th, 2016.