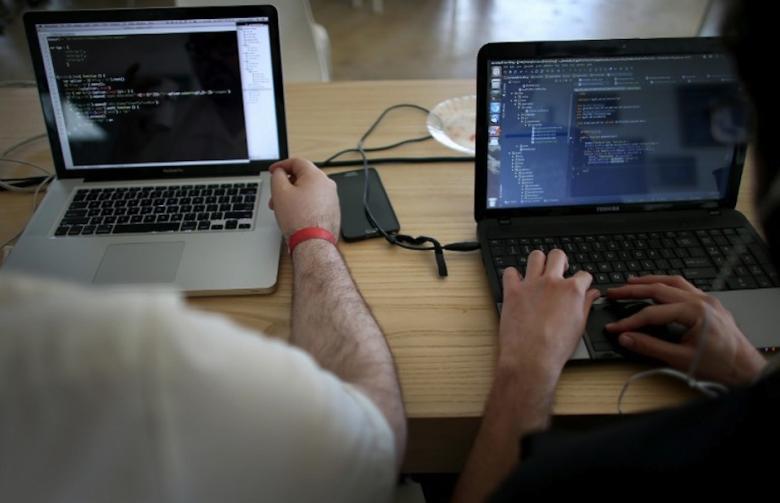 ---
LAHORE: While cyber security takes the front seat for military, economic, political and criminal investigation think-tanks across the globe, Pakistan lacks in securing the cyberspace for its people. But a university has taken upon itself to create a state-of-the-art facility to cater to the public and private needs.

Located in the suburbs of the provincial metropolis, the Lahore Garrison University (LGU) has started building the first-of-its-kind Digital Forensic Research and Service Centre (DFRSC).

Digital security: Online privacy takes centre stage at conference

The under-construction centre aims to provide academic solutions to the cyber security needs of the nation with plans to conduct research, survey, technical and non-technical training, certification, degree programmes and publish whitepapers in various fields of digital forensics.

The centre plans to become an all-in-one solution to Pakistan's cyber security needs.

State of security

According to a recent cyber security report by Symantec titled Internet Security Threat Report, more than 430 million new unique pieces of malware were discovered in 2015, up 36 percent from the year before. The report states that over half a billion personal records were stolen or lost in 2015 and attacks on business have also seen an increase in the year and will continue to grow. The report says that smartphones are an increasingly attractive target for online criminals.

What to expect?

The lab has taken upon itself the mammoth task of addressing all the needs of Pakistan. The facility not only seeks to provide security solutions for the country but will also provide training to professionals, provide a platform to countercheck digital evidence, become an academic research varsity and a service provider to the cooperate sector of the country.

LGU Vice-Chancellor Maj Gen (retd) Obaid bin Zakaria told The Express Tribune the objective of the centre was to prepare digital forensic experts. "The centre is the first and one of its kind in the SAARC region," he claims. "We are combining the elements of cyber security, cyber warfare, digital forensics, trainings for all tiers – technical and non-technical, research and preparing field-ready experts."




Zakaria said as infrastructure, economy, governments, military and even intelligence services of countries moved into the digital sphere, the need to secure the cyber realm had taken centre stage in global security as well as politics of the world.

Cybercrime law to limit hate material: Nisar

Interconnected world

Symantec reports that as smart devices become more common, they are more prone to attacks. According to their estimates by 2016 there will be 6.4 billion devices connected to the internet and the number is likely to grow to 20.8 billion by 2020.

The report says that researchers have found potentially deadly vulnerabilities in dozens of devices such as insulin pumps and implantable defibrillators. Hundreds of millions of Internet-connected TVs are potentially vulnerable to click fraud, botnets, data theft and even ransom ware, the Symantec research estimates.

India vs Pakistan

According to a report titled 'Hacktivism: India vs Pakistan', Pakistani and Indian website are attacked during important events. The report suggests cyber attacks increase between the two countries during sports events, independence days or militant or military activities.

"India and Pakistan's independence days, which fall on August 15 and August 14, respectively, create a predictable pattern (at least over the past three years) of attacks and retaliatory strikes by opposing hacker groups. An uptick in such activity before and after this year's independence days shouldn't come as a surprise," the report states.

Cyber crimes bill

The recently promulgated Prevention of Electronic Crimes Act, 2016 aka the cyber crime bill has also created a new challenge for the country, where technical expertise is scarce.




Only a single organisation, the Federal Investigation Agency's (FIA) National Response Centre for Cyber Crimes (NR3C), has the available tools and technical expertise to gather evidence and provide information on the subject. There is no independent organisation that can countercheck the evidence presented by the FIA.

Future plans

DFRSC Director Kaukab Jamal Zuberi said the centre had conducted a workshop for non-technical professionals and two more workshops were in the pipeline.

In today's age, he said, everything would take place in the cyber world and the centre was the first step to keep Pakistan safe from within and outside.

"A cybercriminal only needs a computer and access to an internet connection," Zuberi said. "This, if you think about it, opens up possibilities for a cybercriminal looking to make some money or to countries trying to target their rivals. In fact, many countries' critical infrastructure has been targeted in recent years."

The DFRSC is in the process of establishing a state-of-the-art lab, for which equipment is being imported and set up. Besides, the centre is also trying to establish linkages with international universities.

Zakaria says the first priority will be to train a team of experts. He is of the opinion that the biggest contribution of the centre will be of research in the field that will not only further the science but also provide a hands-on experience for professionals.

Published in The Express Tribune, November 28th, 2016.

 
COMMENTS (5)
Comments are moderated and generally will be posted if they are on-topic and not abusive.
For more information, please see our Comments FAQ