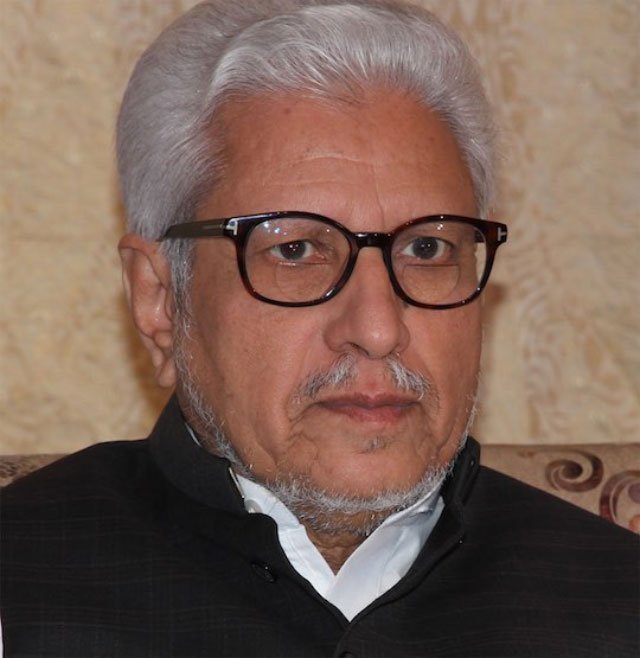 ---
With media reports claiming that Saudi government has put a ban on issuing visas to transgender people wanting to perform Umrah, leading religious scholar Javed Ahmed Ghamidi says the decision is un-Islamic.

News reports began surfacing in the media about this ban a few days ago and the issue was also discussed in the Senate recently. No official statement has been issued by the government of Saudi Arabia accepting or denying the ban; however, one news channel reported Saudi embassy in Pakistan has denied the news.

Qamar Naseem, a member of rights group Trans Action KP, says the fact that the Saudi government is not publically accepting or denying the ban is in itself suspicious. "We fear that if this ban has not been imposed yet, it will be in the near future. Homosexuality and cross-dressing are punishable crimes in the kingdom and there has been an ongoing debate in the country since the start of 2016 on whether to bar transgender people from entering the country or not," Naseem shares.

No Saudi ban on visas for transgender pilgrims: TAAP

As confusion persists over the ban on transgender pilgrims, Islamic scholar Ghamidi says the government of Saudi Arabia has no right to impose such a ban. Literally speaking, Saudi Arabia is the custodian of Kaaba and Masjid-e-Nabvi and is responsible for guarding and maintaining the holy sites only; this role doesn't officially give it the authority to control who visits the holy mosques.

"In Islam, how can one person stop another from performing their religious duties?" Ghamidi questions, pointing out that transgender persons lived in Madina during the time of Prophet Muhammad (PBUH) and were never treated differently or unequally.

"During Ottoman rule, transgender people were part of the administration of Masjid-e-Nabvi and were responsible for opening and closing different doors and cleaning the holy mosque," he shares.
Personally, Ghamidi says he disagrees with any kind of rule that bars a person – Muslim or not – from visiting the holy places of Islam. "It is the house of God and everyone should be allowed to come and see it; there is no reason to stop anybody," he states.

On the rights of transgender people, Ghamidi says religion doesn't differentiate between any one and a transgender person is entitled to same rights as any other man or woman. "Transgender people are conscious, rational human beings. Physical differences don't make them less of a human and they should be treated equally," he stresses.

WITH ADDITIONAL INPUT BY FERYA ILYAS

Atif Tauqeer is a freelance journalist based in Germany.
COMMENTS (7)
Comments are moderated and generally will be posted if they are on-topic and not abusive.
For more information, please see our Comments FAQ