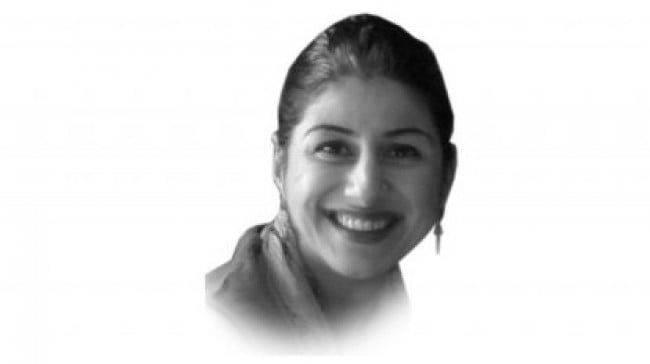 ---
If nothing else, my participation in the Eurasian Media Forum Conference, held recently in Almaty, Kazakhstan, showed me that the debate on 'mainstream' media versus 'new' media is alive all over the world. In fact, the World Economic Forum's (WEF), Global Agenda Council is travelling across continents to discuss the future of journalism and whether the only recourse available to shrinking newspapers is to embrace internet content. And yes, the irony of writing this for a newly embarked newspaper is not escaping me. The WEF, for whom I was a panelist, argues that the profession is "no longer the sole preserve of the news professional but now operates in a networked information ecosystem based on public participation and connectivity". Anyone who knows me and my work is aware that I am a proponent of what is being called the 'networked' media, which is the convergence of the mediums of broadcast and print news with citizen journalism. After all, I wrote a piece called 'I Heart Twitter'.

It turns out that I'm not the only one. My fellow speaker, Turi Munthe of the Demotix website, believes that his novel type of wire service, which is making established news agencies like the Associated Press more than a little nervous, offers a fresh perspective on international news stories. With the platform that he provides, Munthe believes that his citizen journalists and freelance reporters in over 170 countries can tell their native stories in their own voice, rather than as determined by an editor or as heard by, let's face it, someone from the developed world. That to me – a third-worlder, a native of what is now globally recognised (not perceived) as the most dangerous place on earth due to tilted reportage – is the most exciting aspect of citizen journalism.

The question that comes to my mind is not whether broadcast and print should turn to internet content, there is scarcely another option, but does the new media want to rescue the old, traditional, mainstream, or whatever name you choose?

Last year in Pakistan, the negligence of a medical institution that resulted in the death of a three-year-old girl was brought to public attention by blogs, social media and billboards — a phenomenon never witnessed before. During the original long march, the use of SMS made enough of an impact for the current president to ban certain kinds of text messages. Anything which makes the state sweat sounds good to me.

In this country where people are disempowered and the state is corrupt, new media offers a valuable tool. The argument that citizen journalism or crowd-powered news bestows power in the hands of those who do not know how to handle it sounds a bit hollow to me. I would go so far as to say that I hear a note of fear there.

Published in the Express Tribune, May 12th, 2010.
COMMENTS (4)
Comments are moderated and generally will be posted if they are on-topic and not abusive.
For more information, please see our Comments FAQ