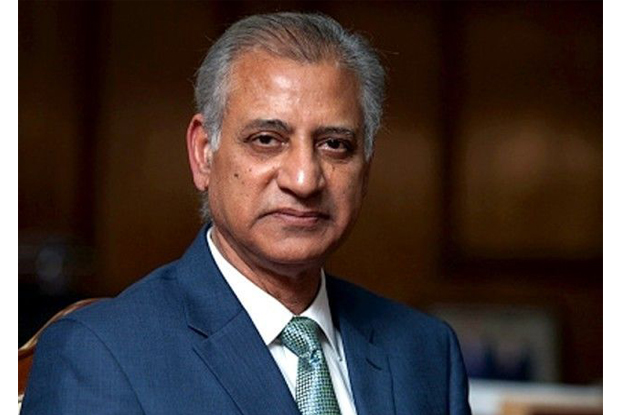 ---
State Bank of Pakistan (SBP) Governor Ashraf Mahmood Wathra has called India's shock clampdown on cash an "extreme" step to boost financial inclusion, tax collection and battle graft.

"To my imagination that is a very, very extreme measure," Wathra said in an interview with Bloomberg economic and financial news service in Karachi on Wednesday, after a forum which was organised by the media platform.  "It's the enabling environment which has to get better in the economy," he added.

Indian Prime Minister Narendra Modi demonetised 500 rupee and 1,000 rupee notes in a move announced on November 8, taking out 86 per cent of the nation's currency in circulation.

Stocks slide, ATMs run dry after India rupee shock

Bloomberg News pointed out that South Asian countries, including India and Pakistan, are trying to bring more people in the formal economy and stop tax evasion.

Pakistan is focusing on softer measures to boost financial inclusion, the lack of which is one of the nation's greatest challenges, Wathra was quoted as saying. Less than one per cent of the population is registered tax-filers and collection is almost the weakest in South Asia, according to a Bloomberg report.

There are both cultural issues and the tendency of evading taxes in the country, the governor said.

Alibaba backed Paytm solves the problem of card payments in India

"It is like a mindset of our populations that they like to keep money with them instead of passing it to a bank or a financial institution. This is perhaps in the DNA, which we need to change."

About a quarter of Pakistan's adult population has bank accounts and the State Bank wants that double by 2020, however, the country's more than 14,000 bank branches were not enough for this goal, according to the central bank head."That is where the digital internet technology is going to help us in achieving our objective."

State Bank maintains target rate at 5.75 per cent

The SBP governor expects the nation's growth to be just under the government's target of 5.7% for the year that started in July. The current account gap is forecast at 1.5% of gross domestic product for previous fiscal year, as overseas shipments fell to $21 billion, the lowest level since 2010.

"We have to expand and refine our export model, beyond traditional industries such as textiles, and find new countries and regions to market them to. The present model is not working well enough for us," Wathra said, shedding light on contemporary economics and its future.

He further observed that economists are researching and considering a few models which will facilitate "us to switch to inflation targeting". For this task, the SBP is working with the government and planning commission on the ranges as the central bank can't start inflation targeting in isolation.
COMMENTS (3)
Comments are moderated and generally will be posted if they are on-topic and not abusive.
For more information, please see our Comments FAQ