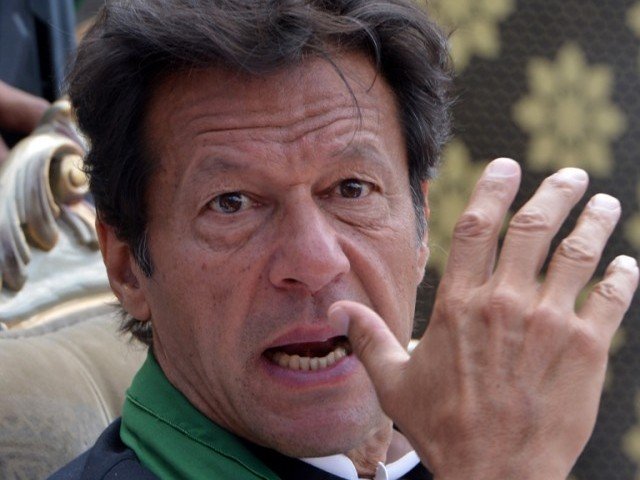 ---
Taking a jibe at Pakistan Tehreek-e-Insaf (PTI) chief Imran Khan, Minister of State for Information and Broadcasting Marriyum Aurangzeb said on Saturday that the former can never become a prime minister opting for ways other than elections.

The minister was apparently referring to the party's protests and sit-in against the alleged offshore wealth of the PM Nawaz's family.

According to Aurangzeb, projects in the areas of education, health, infrastructure and energy sectors were a testament to [the government's] services to people. She went on to say that those impeding the process of development and levelling baseless allegations will not succeed, referring to the PTI calls for the prime minister's accountability in the wake of the Panama Papers scandal.

Nawaz Sharif, the minister said, was an elected premier with the votes of people and that masses were fully endorsing his agenda of the country's progress.

Imran's tax history comes under scrutiny

She further said that Khyber-Pakhtunkhwa (K-P) government could only continue to rule the province if it respected the mandate of the people there.

According to the PML-N leader, construction of motorway, atomic explosions and economic corridor were meant nothing less than a revolution for the country.

Aurangzeb questioned as to why no one other than the Nawaz government took such revolutionary measures. The premier has always carried forward his agenda of development of the country and the masses, she added.

PTI appoints Fawad Chaudhry as party spokesperson

On November 3, PM Nawaz denied holding offshore companies in a written response to the Supreme Court on Panamagate petitions. In his reply, the prime minister said he had declared all his assets in 2013, hence was not liable for disqualification under Articles 62 and 63 of the Constitution.

The Panama Papers on April 3 revealed that Premier Nawaz's three children were among dozens of powerful people who own offshore companies in international tax havens. The revelations had whipped up a storm with political parties calling for the PM family's accountability.

Imran has been running a campaign asking the premier to either return the 'looted' money to the exchequer or step down from his position.