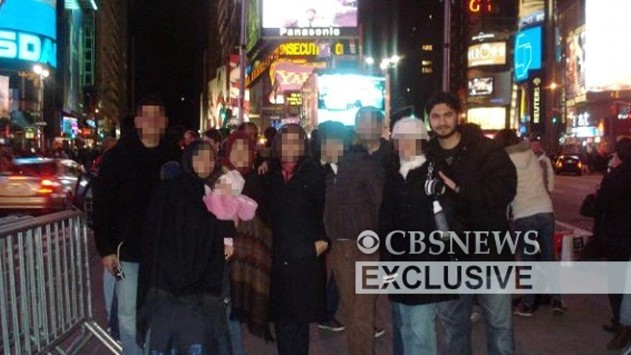 ---
WASHINGTON: Suspected Times Square bomber Faisal Shahzad has disappeared from sight, going a week without appearing in court on weapons of mass destruction and terror charges.

Federal authorities say 30-year-old Shahzad voluntarily waived his right to an initial court appearance and agreed to answer questions, possibly without a lawyer and while in custody at an undisclosed location.

His decision to talk and the open-ended undetermined duration of the hidden dialogue - one week and counting - are allowed by law.

But they're also uncommon for a suspect without a formal plea deal with prosecutors, reported CBS News.

Shahzad was supposed to appear in court the day following his arrest:

Defendants normally are brought to court within a day or two of their arrest to formally face charges, and that was the expectation with Shahzad. A middle-of-the-night statement by prosecutors which announced the arrest said he would appear later the following day.

But later word came that the appearance had been indefinitely postponed because of his continued cooperation.

Since then, the US Attorney's office in Manhattan and the FBI, have steadfastly refused to discuss Shahzad's whereabouts or conditions of confinement. His name is absent from a US Bureau of Prisons online database.

Too early to cooperate:

"You usually don't see a defendant cooperate this quickly, because his cooperation is really his only bargaining chip," said Robert Mintz, a former federal prosecutor now in private practice.

Authorities "will continue to question him for as long as it takes to get important and time-sensitive information," Mintz added. "But they won't interrogate him indefinitely, even with his cooperation. At some point, it's in the government's interest to get him counsel and have him appear before a judge to ensure his waiver was done knowingly."

Manhattan version of Guantanamo:

"He's the magic jihadist," said civil rights lawyer Ron Kuby, who has represented several terrorism case defendants over the last two decades.

"First you see him and then he disappears into some Manhattan version of Guantanamo, but with worse weather and better coffee."

Kuby said the questioning of Shahzad was solely to gain intelligence because the evidence was so strong against him before he was caught.

He said Shahzad was probably not thinking about trying to win leniency at sentencing.

Written Waiver?

Shahzad would have had to sign a written waiver and keep reiterating that he was sticking to it in order for his cooperation to continue, said William H. Devaney, another former federal prosecutor.

That's something he could do on his own. But enough time has passed that prosecutors "would probably want to play it safe and make sure he has counsel," Devaney said.

Leniency not the goal:

Ken Wainstein, a former U.S. attorney in Washington who headed the Justice Department's anti-terrorism efforts and served as homeland security adviser under President George W Bush, said cooperation does not always mean a defendant is trying to win leniency.

Sometimes, he said, a defendant's cooperation is motivated by "just sheer pride in what he's done, a desire to lay out or even boast about the crimes he committed."

"Some terror suspects since 9/11 have been happy to talk about the terrorist acts they've committed," he said.

Involvement of Pakistani Taliban:



A criminal complaint made public last week gave some clues about Shahzad's cooperation: it said he had admitted receiving bomb-making training in Waziristan.

Attorney General Eric Holder claimed Sunday that investigators had evidence that the Pakistani Taliban helped facilitate and finance Shahzad, saying, "They were intimately involved in this plot."

However, Pakistan's UN Ambassador Abdullah Hussain Haroon, while calling Shahzad a "misguided soul", said that he disagreed with the Obama administration officials' claim that the accused was trained by the Pakistani Taliban.



"All I am saying is that the evidence I have points in one direction: it does not have the Taliban's signature," he said.

"This is not, and I repeat not, a Pakistan terror threat," the Pakistani envoy said, while underscoring the fact that Shahzad is not a Pakistani citizen.

"If this is the standard of the TTP, then I think there is nothing to worry about," he said. The attempt was botched to such a degree that it was "not even funny," Haroon said.

He said that the reason he believes that the Taliban have no hand was because this militant group has carried out so many successful bombings inside Pakistan, killing and maiming thousands of innocent people.
COMMENTS (6)
Comments are moderated and generally will be posted if they are on-topic and not abusive.
For more information, please see our Comments FAQ