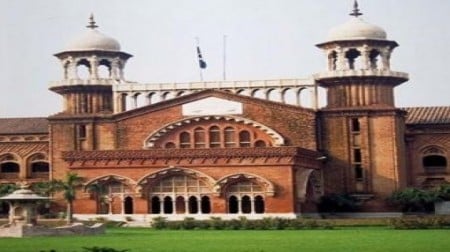 ---
LAHORE: Lahore High Court (LHC) on Tuesday threw out a controversial petition seeking to block the government from extraditing an Afghan Taliban commander in detention.

Pakistan in February arrested Mullah Adbul Ghani Baradar, whom US officials have described as the second in command of the Afghan Taliban.

The Afghan government asked Pakistan to extradite Baradar and other Taliban militants they said were also in Pakistani prisons.

But Khalid Khawaja, a former Pakistani intelligence officer turned rights activist, filed a petition in court trying to block any extradition.

The court dismissed the case on Tuesday after Khawaja was kidnapped and killed while trying to travel to North Waziristan.

"The court dismissed the case and observed that if anyone is interested in this case, he can file a fresh petition," Tariq Asad, the lawyer representing Khawaja in the petition, told AFP.

Khawaja went missing with a former military officer and a journalist in March. A previously unknown group calling themselves Asian Tigers claimed to have kidnapped the group and killed Khawaja, who was found dead on April 30.

According to Khawaja's petition, Pakistan is also holding another Taliban commander, Mullah Abdul Kabir, and three others in addition to Baradar. Islamabad has yet to confirm Kabir's detention officially.

The Afghan government said that Baradar was one of 42 people, including other Taliban figures, Kabul wants returned from Pakistan, which is under strong US pressure to crack down on militants in both countries.

A US official said last week that Baradar had passed on "useful" information to interrogators.

The New York Times said he had shed light on the workings of the Afghan Taliban that could help with a possible negotiated settlement to end the war.