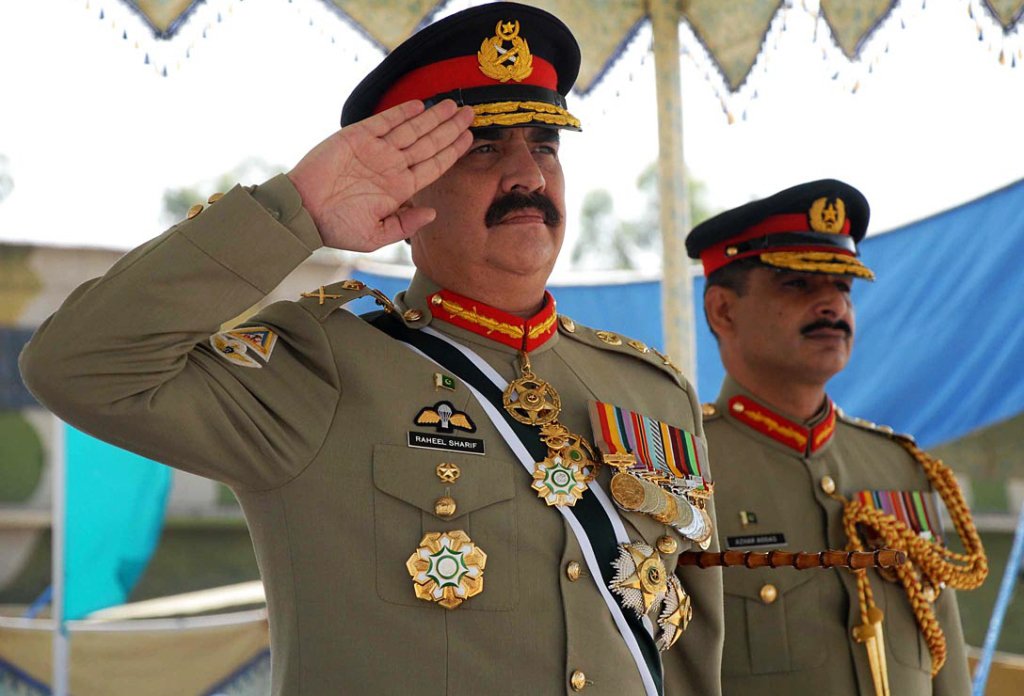 ---
A tweet from the Director General ISPR set the media ablaze but settled a raging debate. The words "COAS kicks off his farewell visits…" in Lt General Asim Saleem Bajwa's tweet were the first formal confirmation that Chief of the Army Staff General Raheel Sharif was retiring upon completion of his tenure. This was in line with a similar tweet from Lt General Bajwa earlier this year which had said that General Raheel Sharif had no intention of staying in office any longer than his mandated tenure.

It is a reflection of the perennial civil-military tug-of-war in Pakistan that the retirement — or possible extension for that matter — of an army chief becomes one of the most pressing political issues of the time. This is not surprising in a country that has seen numerous army chiefs extend their terms in office either through an extension or via an outright military takeover. Pakistanis are justified in being nervous,more so when the civil-military relationship boils over into thinly-disguised tensions.Such conjecturing was more acute in the case of General Raheel Sharif because of his turbo-charged performance in battling terrorism in Fata, Karachi and other parts of the country. To him went the credit for launching Operation Zarb-e-Azb at a time when the political leadership was dithering and wavering in face of relentless Taliban attacks. Under his command the army went deep into the lair of TTP and cleansed areas. It may yet be premature to proclaim an outright victory against terrorists but it may not be wrong to say that their threat has been diminished significantly.

Perhaps this success was what prompted people to wonder aloud about an extension for the general. With a political crisis brewing as a result of the clash between the government and PTI, many stakeholders had begun to look at the army chief with a mixture of nervousness and expectancy. Posters asking the army chief to stay in office beyond his three years also appeared.

The uncertainty has finally been put to rest as we prepare to bid a competent army chief farewell and welcome his successor. The PM will hopefully utilise his experience to make a wise choice for the COAS. An institutional transfer of command within the army strengthens the institution and sets an example that will hopefully be followed by the political leadership.

Published in The Express Tribune, November 22nd, 2016.

Like Opinion & Editorial on Facebook, follow @ETOpEd on Twitter to receive all updates on all our daily pieces.
COMMENTS (2)
Comments are moderated and generally will be posted if they are on-topic and not abusive.
For more information, please see our Comments FAQ