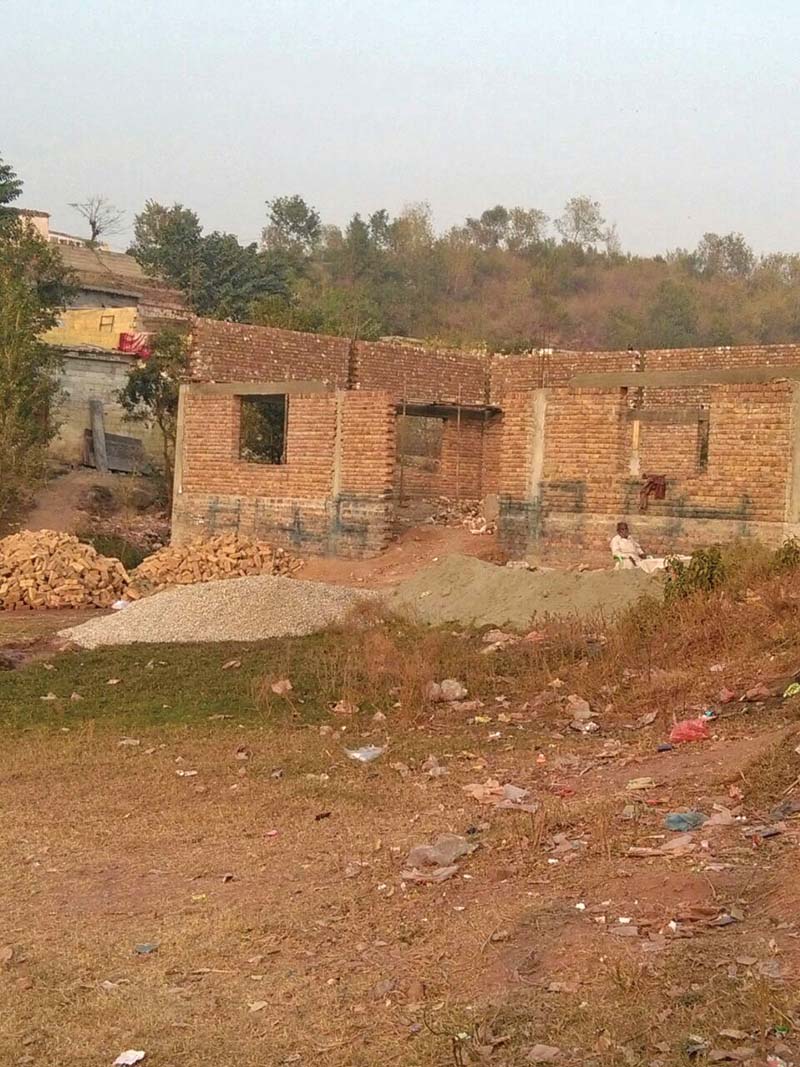 ---
ISLAMABAD: If you are a transgender person in Pakistan, everything is a fight. They must even fight for the right to be represented on their national identity cards, and be recognised in census forms, and, due largely to cultural rather than religious reasons, they are told that they are not allowed in mosques.

But that may soon change, as a group of transgender activists are trying to build a mosque on the outskirts of the capital, where they would be able to pray without falling prey to social stigmas.

Transgender candidate throws up rare challenge in Jhang

"We are Muslims, but we are not allowed to enter a mosque," said a transgender woman who is currently raising funds for the Rehmatul Alameen mosque in the Bari Imam area.

"In our society, people only think of transgender women to be sex objects, so they don't want to allow us to enter mosques to offer prayers," she lamented.




Once complete, transgender people would be free to join the congregation at the mosque, especially for Friday prayers. Furthermore, the mosque would also serve as a seminary.

Nadeem Kashish, the founder of the Shemale Association for Fundamental Rights (Safar), explained that they were building the mosque as a safe place for transgender people to offer prayers.

"The main reason for building this mosque is to convey a message to our society that people who are transgender are also Muslim, they too have a right to offer prayers in a mosque, to recite or teach the Holy Quran, and to preach Islam," said Kashish.

Shafqat Shah, a transgender employee of Lucky Irani Circus, is excited about the mosque being built and is helping the community raise money for it.

"I do not feel ashamed if I have to beg for money for this project," Shah says, referring to the stigma of beggary.

Attempt to set transgender person's house ablaze failed

"But when I do tell people that the money is for the construction of a mosque, they make fun of me and pass offensive comments such as 'how can you people build a mosque," said Shah.

Explaining the root of the problem, Shah said that whenever they enter a mosque to offer prayers – especially for Taraveeh's during Ramazan or for Eid prayers -- "people make fun of us, pass insulting comments and question us about our religion."

Shah said they are often asked to recite the Shahada or describe the procedure for performing ablution to 'prove' that they are Muslims.

Aslam, a transgender person who is part of the fundraising team, recounted an incident that occurred at a mosque before Friday prayers.

Decked out in a brand new shalwar kameez, Aslam went to a mosque in Rawalpindi to offer prayers in congregation, only to be mocked by other prayers.

"Most people would stare at me and I was told that 'people like me' are not allowed inside the mosque," Aslam recalled.

"It was a sin, they told me, and then asked me to leave the mosque, stand in a corner, or go into the women's prayer section."

Kashish, however, shares an even harsher experience, saying that people often do not even allow transgender people to stand outside a mosque and would call the police on them.

"Such kind of discrimination makes us ashamed of ourselves, and we curse the moment we were born."

Kashish felt that this attitude was more prevalent among Muslims, explaining that Christian and Hindu transgender people do not face the same discrimination at churches and temples.

"We know our religion is against of all kinds of discrimination and hatred and teaches us lessons of unity, love and peace," Kashish added.

Ameer Khusro, a transgender man who has joined the Tablighi Jamaat, is working to teach and spread Islam.

"I knew it was not easy for a transgender person to be a part of Tablighi Jamaat, but I took it on as a challenge.  When I go house to house to preach Islam, people taunt and mock me, and some even grab my beard to check if it is real," he said.

"It is sad that in our country we have to face such religious discrimination," he said.

Published in The Express Tribune, November 21st, 2016.
COMMENTS (4)
Comments are moderated and generally will be posted if they are on-topic and not abusive.
For more information, please see our Comments FAQ