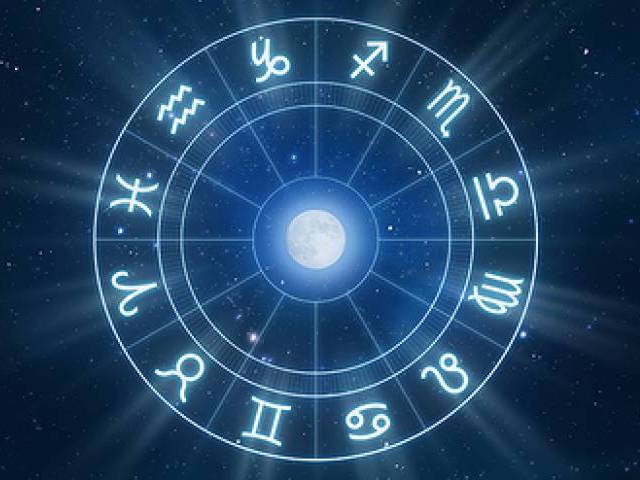 ---
Your Stars Today
Aries | March 20 – April 18


Letting others make your decisions is out of character, but the current planetary setup indicates you've no choice. This is teaching you to trust the judgement of certain individuals and, better yet, giving you time to explore new ideas, places or activities that, only recently, you'd have dismissed as uninteresting.

Taurus | April 19 – May 19




It may appear you're being deceived or short-changed by an individual or, possibly, an organisation. But you're in the midst of a tricky period which means things won't be as they seem. So before you draw any conclusions, ask a few questions. What surfaces will be as surprising as it is informative.

Gemini | May 20 – June 19




By no means are you a control freak. Yet at the moment you've encountered a series of situations about which your attitude is surprisingly inflexible. Not only is this unwise, because you're in a changeable cycle, life's about exploration and discovery. You'll make those plans but not just yet.

Cancer | June 20 – July 21




Obviously you'd be happier if certain life-changing arrangements had already been settled. Yet your instincts are correctly telling you that you're short of facts. While what surfaces this week could seem distressing, within a short time things will come together, and very differently than you'd even thought possible.

Leo | July 22 – August 21




Now that your ruler the Sun has departed the domestic angle of your chart, you should not only be able to put recent tricky situations behind you, the focus will shift to life's pleasures. True, these, too involve dramas. It's just they'll be far more fun to deal with.

Virgo | August 22 – September 21




Ordinarily your capacity to analyse even challenging situations isn't just a skill, it helps you understand what's going on. But the situations you're facing at the moment are complex, so much that this process could actually confuse things even more. Out of character as it is, leave that analysis for later.

Libra | September 22 – October 21




No sign has a better instinct for when to say little, be expressive but tactful or simply state the facts. However, you're facing several situations, each so complex even you're unsure both about the manner you should use and the best approach. The answer is, for now, say the absolute minimum.

Scorpio | October 22 – November 20




Change is in the air and, rather than battle it as you often would, you've been preparing and are eager for events to unfold. Judging by the week's complex planetary activity, even relatively simple plans are unlikely to proceed as anticipated. However, you needn't worry. Those changes could be an improvement.

Sagittarius | November 21 – December 20




Sometimes obstacles are no more than that, difficulties to overcome as swiftly as possible. But those you're facing now are about delving into the background of those problems and, in many cases, pulling them out by the roots. This makes it far less likely you'll have to face them again.

Capricorn | December 21 – January 19




While you've reason to wonder about inconsistencies between what you've heard others have said to certain individuals and what you've been told, there's no reason for concern. Rather, this is all about saying what needs to be said, and no more. The full facts will emerge, but in time.

Aquarius | January 20 – February 18




Usually the influence of the Full Moon fades swiftly after it's taken place. But because last week's raised questions about the structure of your life, at home and out in the world, you're still discussing various ideas. Tempting as it is to settle on plans, it's too early. You've numerous options yet to explore.

Pisces | February 19 – March 19




Few things are worse than disappointing somebody who you know will take it personally. Although there's little you can say that will alleviate those feelings, you can distract the individual in question with words and, possibly, gestures that will help to restore their faith in life, and in you.

Published in The Express Tribune, November 21st, 2016.
COMMENTS
Comments are moderated and generally will be posted if they are on-topic and not abusive.
For more information, please see our Comments FAQ