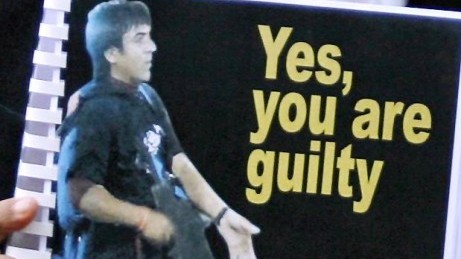 ---
NEW DEHLI: The lone surviving gunman of the 2008 Mumbai attacks could be executed this year if he does not appeal his death sentence, a senior Indian government official said on Tuesday.

Mohammed Ajmal Amir Kasab, 22, was found guilty of waging war on India, mass murder, conspiracy and terrorism offences last week over the assault, which left 166 people dead and more than 300 injured. Home secretary G.K. Pillai said Kasab's fate depended on whether he challenged the sentence through the higher courts and filed an appeal for clemency to the country's president.

"If he doesn't file any appeal anywhere I think the chances of him getting hanged this year are quite high," he told the CNN-IBN news channel in an interview.

Calls for swift justice have mounted in India since Kasab's conviction given the prospects of a lengthy, possibly open-ended, appeal in the courts and an apparent stay on executions. Although it retains the death penalty, India has not carried out an execution since 2004 and only two since 1998. Dozens of death row prisoners are still waiting for a decision on their clemency appeals. They include the killers of former prime minister Rajiv Gandhi, who was assassinated in 1991, and a Kashmiri separatist who attacked India's parliament in 2001.

The chief minister of Maharashtra state, of which Mumbai is the capital, said last week that he would push for the sentence to be carried out. "We would want Kasab hanged at the earliest. We will ask the Supreme Court to fast-track the hearing of appeal," Ashok Chavan told the Hindustan Times newspaper.

Kasab was one of 10 militants who attacked the city's main railway station, three luxury hotels, a popular tourist restaurant and a Jewish centre on November 26, 2008, sparking a bloody, three-day siege.