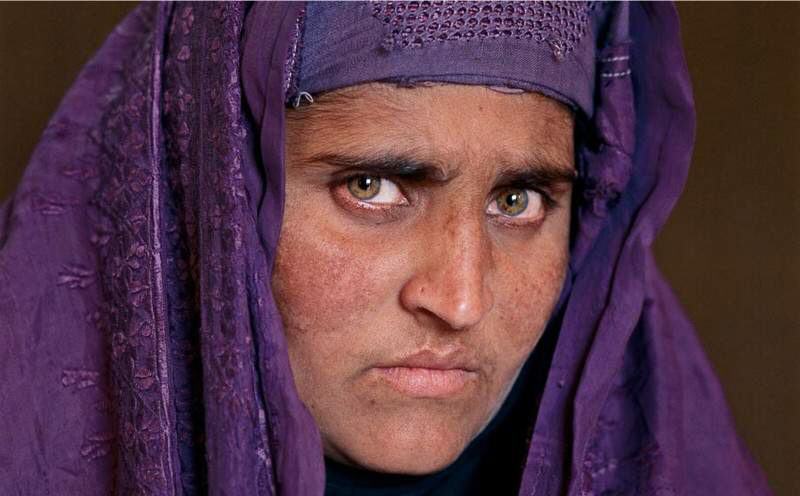 ---
PESHAWAR: A special immigration court on Monday sent a National Database Registration Authority (NADRA) official on 14-day judicial remand for allegedly issuing a forged Computerised National Identity Card (CNIC) to famed Afghan refugee Sharbat Gula and two others.

The Federal Investigation Agency's (FIA) prosecution team presented Immad Khan before the Immigration Judge Farah Jamshed and argued that he was among those involved in issuing a forged CNIC to Gula, who was arrested last month for hold fake Pakistani ID.

The prosecution told the court that since the official's interrogation was over he had asked to be sent on a judicial remand, which was granted.

Gula, immortalised by her childhood appearance on one of the most famous National Geographic magazine covers, has already been deported to Afghanistan.

A special team of the FIA arrested Gula from Nauthia, the old quarters of Peshawar, following a two-year investigation against her and her husband, who has apparently passed away.

The team also recovered a fraudulently acquired Pakistani CNIC as well as an Afghan identity card from her possession. Investigators, who have uncovered thousands of fraud cases over the last decade, launched a probe into her application shortly after she procured the CNIC.

According to the FIR, the CNIC identified her as Sharbat Bibi, a resident of Talab Road, Nauthia Qadeem, Mohalla Mast Gul, Peshawar. Her date of birth was mentioned as 1-1-1969.

An official said NADRA was alerted by Sharbat Bibi's striking resemblance with the NatGeo girl. In subsequent investigation it transpired that it was indeed Gula whom NADRA had issued a CNIC.

Later an FIR was registered against the Afghan woman of NatGeo fame and three NADRA employees – Palwasha Afridi, Mohsin Ahsan and Immad – who had allegedly helped her acquire Pakistani identity by approving her application.

Published in The Express Tribune, November 15th, 2016.