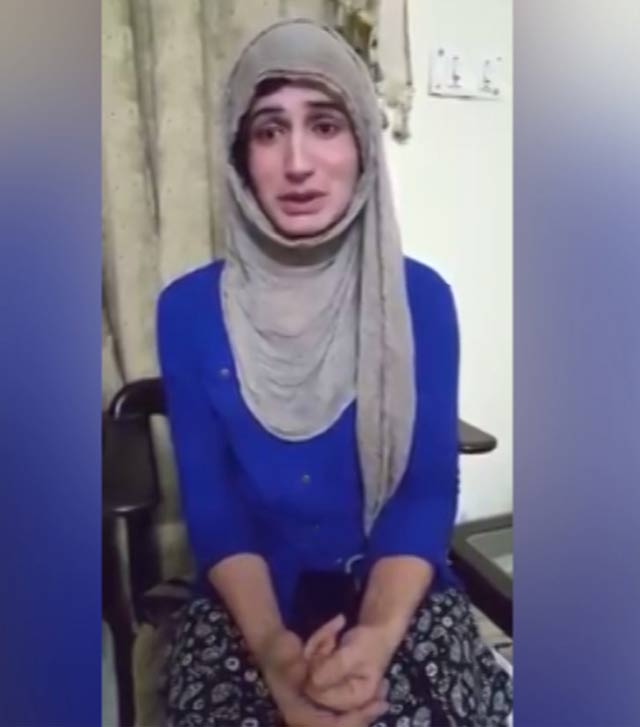 ---
At least five people were arrested on Sunday in Sialkot after a video of a man thrashing a transgender went viral on social media.

It is not the first time that the transgender community has been harassed, gang-raped or attacked. However, this video of a transgender being beaten up by a man, followed by a video of one of the transgenders urging the government to help the community, will leave you speechless.

Trans woman arrested for 'blackmailing' man

According to Express News, the offender Jajja Butt, beat up a transgender in Sialkot over refusal to pay extortion money. However, a transgender reportedly present at the site of the incident claimed such gangs are present in every city of Pakistan and simply enjoy torturing members of the community.




According to reports, an FIR has been lodged and of the 13 people nominated in the FIR, five members of the gang, including the culprit seen in the video have been arrested. The group is reportedly involved in taking extortion money from transgenders across the city.

However, when approached in prison, Butt had a different version. He claimed the incident was a private matter between him and the transgender. "She was my lover but was physically involved with other men," he told Express News. Butt went on to add that the video would help end attacks against the transgender community.

"We were beaten up and gang raped all night," transgender Julie said in a video on Facebook. "They hit us with shoes, spat on our faces and made us drink their urine," she added while claiming that the torture continued for an entire night.

Attack on transgender sparks outrage

Urging the government to introduce laws for the protection of the transgender community, Julie said that she came to Sialkot three months back in search of shelter after she was gang-raped time and again in Faisalabad. "This country has laws for everyone, even animals, but not for us. Are we children of a lesser God? Would it make a difference if a transgender was born in a politician's house? Julie questioned.

"Our entire community, including our families support the PML-N government. I beg Shahbaz Sharif to take action and stand up for our rights."

COMMENTS (10)
Comments are moderated and generally will be posted if they are on-topic and not abusive.
For more information, please see our Comments FAQ