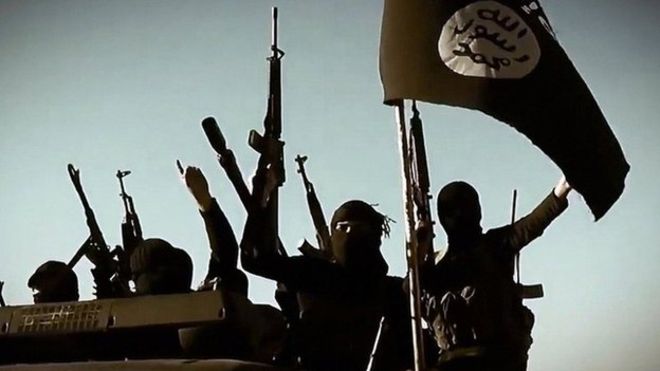 ---
PESHAWAR: The deadly suicide bombing at the Shah Noorani shrine in Khudzar, which has been claimed by the Islamic State, also known by its Arabic acronym Da'ish, shows the threat is not perceived, it's very much real.

Former interior minister Rehman Malik said on Sunday that he had spoken about the presence of Da'ish in Pakistan based on documentary evidence. "Instead of taking action to stop the cancer from metastasizing, the government remained in denial mode," Malik told journalists in Islamabad. "Today, we are shocked to know that Da'ish has claimed credit for the carnage at the shrine in Khuzdar."

Khuzdar shrine bombing: At saint's abode, survivors relive the nightmare

Law enforcers in Peshawar lend credence to what Malik says. They believe that Da'ish has formed a nexus with other terrorist groups, TTP-Jamaatul Ahrar in particular, to carry out terrorist attacks in the city.

In background interviews, senior officials of law enforcement agencies told Daily Express that three terrorist groups TTP-Jamaatul Ahrar, TTP Tariq Afridi group and Da'ish have contracted a sort of marriage of convenience, wherein Da'ish carries out attacks and TTP-Jamaatul Ahrar claims responsibility for it.

"Most recent attacks, including targeted killings taking place in Peshawar, have been carried out by Dai'sh," said a senior counterterrorism official. "Under an arrangement among these groups, TTP-Jamaatul Ahrar has claimed credit for all these attacks," he added. In the past, the group's spokesperson, Ehsanullah Ehsan, had repeatedly denied affiliation with Da'ish.

The official admitted that in the past everybody denied Da'ish's footprint in the country. "But now the situation has changed, especially after the law enforcement agencies, including Intelligence Bureau and Counterterrorism Department, managed to arrest dozens of facilitators
and local leaders of the group," he added.

Families ripped apart in Khuzdar shrine attack

According to information gleaned from these detainees during interrogation, the Da'ish's local leader belonged to Mattani, a village located about 20 kilometres south of Peshawar near the border of semi-tribal Darra Admakhel region of FR Kohat.

"The local leader belongs to the Afridi tribe," the official said, adding that the group operated in five to six members cells. "These members are paid Rs20,000 to Rs35,000 per month, while they use rickshaws and taxis for reconnaissance and movement," he added. "And for intra-group communication, they use mediums which are hard to snoop on."

According to intelligence reports, sleeper cells of Da'ish exist in Gulbahar, Phandu, Faqirabad and Yakatoot areas of Peshawar which are involved in target killing of policemen and other government officials.

On Sept 21, the Counterterrorism Department had arrested a Da'ish-affiliated target killer, Muhamamd Farid aka Hamza aka Abdullah aka Sabit aka Raja and Rajo from the Qazi Killay area on the fringes of Peshawar. The arrest had been made following a surge in deadly targeted attacks on police in the same area.

In subsequent investigations, Farid had confessed to 18 targeted killings of law enforcers in Peshawar. The brother of another terrorist killed by security forces had been working for Da'ish in Afghanistan.

"Da'ish terrorists have stockpiled explosives somewhere in the city, which they use for carrying out small attacks," a police official said.

An intelligence official said that the terrorists associated with TTP Tariq Afridi Group and FR Peshawar who were earlier associated with the Lashkar-e-Jhangvi sectarian extremist group have now switched loyalties to Da'ish. He believed the group might be recruiting in Mattani and Badhber areas of the city.

There is a general consensus among officials Da'ish terrorists were receiving training in camps set up by the group in the Nangarhar and Kunduz provinces of Afghanistan.

The provincial police chief confirms that terrorists from TTP and other extremist outfits have joined Da'ish. "They have sympathisers in the city," IGP Nasir Durrani told The Express Tribune. "They are recruiting among the cream of the society – the educated class."

Durrani also confirmed that the police have made some arrests but refused to share details citing security reasons.

Published in The Express Tribune, November 14th, 2016.
COMMENTS
Comments are moderated and generally will be posted if they are on-topic and not abusive.
For more information, please see our Comments FAQ