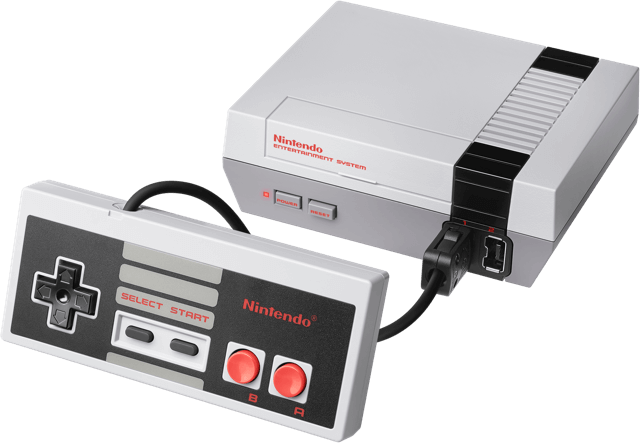 ---
Nintendo's highly anticipated NES Classic Edition launched on Friday and was immediately sold out everywhere.

The $60 mini-sized console that runs 30 classic NES games saw an outrageous price surge on eBay with scalpers selling the consoles on double or even triple the amount of the device.

Nintendo to release next-generation console teaser




A quick search showed the NES Classic Editions selling for between $65 and a whopping $1,225 on eBay. A $60 gadget going for $1,225 is a 1941.6 per cent price increase.

I went to buy an NES classic on Amazon and it was sold out! This is the WORST DAY THIS WEEK! THE WORST!!!!! I CAN'T THINK OF ANYTHING WORSE!

— Tommy Refenes (@TommyRefenes) November 11, 2016
WHAT?! The NES Classic is already SOLD OUT?! NOW how am I supposed to play emulated versions of my beloved classic NES games?!?!

— MAN (@MANvsGAME) November 12, 2016
I'm not sure why #Nintendo continues to advertise the NES Classic Mini at this stage when they have been sold out everywhere since day one.

— Andrew Brown (@KoopTroopa) October 22, 2016

Buyers should be vary of such prices and resist any attempts. The device costs only $60 with Nintendo confirming it will increase shipments in line with the high demand.

Consumers took to Amazon to show their dismay. Within hours of the console selling out, the product's Amazon rating dropped from five stars to 1.5-stars.

The Nintendo Entertainment System: NES Classic Edition system is a hot item, and we are working hard to keep up with consumer demand. 1/3

— Nintendo of America (@NintendoAmerica) November 11, 2016
Please contact your local retailers to check availability. A selection of participating retailers can be found @ https://t.co/rMbd6Wacpi 3/3

— Nintendo of America (@NintendoAmerica) November 11, 2016

Nintendo and Sony do battle with old vs. new console launches

Nintendo will have to speed up delivering more shipments of the device if it is to stop the price surge.

This article originally appeared on Mashable.