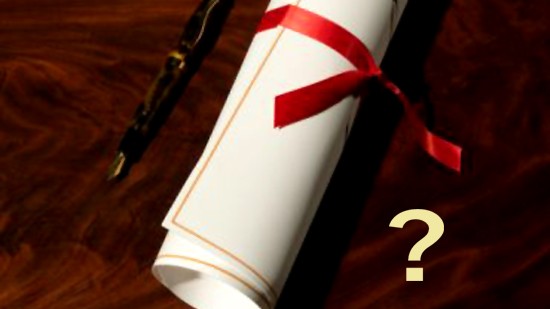 ---
LAHORE: Losing seats in legislatures and being barred from being re-elected is not the worst thing that could happen to a parliamentarian found having bogus degrees.

They can and should be prosecuted, say jurists, and once convicted may be punished with prison terms and fines. Prominent lawyers The Express Tribune approached for their views on the subject agreed that the law was clear on the point. Those making false statements before the Election Commission about their assets or producing fraudulent diplomas, they said, should be imprisoned, besides being disqualified from elected office for a minimum of five years. The relevant provisions of law have never been put into practice.

In fact, several politicians have sought to participate in the by-election to the seats falling vacant as a result of their resignations in the face of imminent disqualification. Former federal law minister SM Masood told The Express Tribune on Sunday that according to the Section 78 (d) of the Representation of the People Act 1976, a person pretending to have earned an academic degree he has not is guilty of "corrupt practice".

Section 82 of the Act, he said, provided that any person guilty of "corrupt practice" was punishable with imprisonment for a term extending up to three years, or with a fine of up to Rs5,000, even both. Further, said Mr Masood, Article 63 (1L) of the Constitution, provided that a person found guilty of "corrupt or illegal practice", could not contest elections for five years. No one, he said, appeared to be paying attention to the law so that persons ineligible for office were participating and winning elections.

Asked how a strict adherence to the law would affect various political parties, he said the problem was not unique to any specific party. Several politicians in the major parties were hit by these laws. This partially explained the failure of these parties to raise the issue. Advocate Muhammad Azhar Siddique, the Judicial Activism Panel chairman, pointed out that no politician in the history of the country had ever been imprisoned for a "corrupt practice".

So far, he said, there were only examples of voluntary resignation after pressure from courts or party colleagues to vacate the seat. Beyond that there had been no punishment. He said the Election Commission was bound under the law to initiate criminal proceedings against such politicians in order to discourage the practice in the future. Section 96 (2) of The Representation of the People Act 1976, provides that the politicians guilty of "corrupt practice" offences shall be tried by the respective sessions judges, an appeal against whose order shall lie before a division bench of the High Court concerned.

Advocate Siddique said any voter in the constituency could file a private complaint for proceedings under the law. Also, speaker of the concerned assembly (or the Senate chairman) could send a reference to the Election Commission for initiation of the proceedings of "corrupt practice". This, he said, did not mean that the Election Commission must wait for such a reference or complaint. In fact, ordinarily, it should itself be the complainant.

It may be recalled that Jamshed Dasti, the MNA from Muzaffargarh, stepped down after a Supreme Court bench gave him an opportunity to think about it before an adverse order was passed. Dasti is now seeking re-election from the same constituency. Since 2008 nine Punjab Assembly members too have been disqualified or opted to resign rather than contest the "corrupt practice" charges. They include MPA Muhammad Aslam Chela (PML-Q) from Jhang, Haji Nasir Mahmood (PML-N) from Gujrat and Rauf Khalid (PPP) from Bahawalnagar – all disqualified after their graduation degrees were declared fake. Another six members have resigned.

They are: PML-Q members Naghma Mushtaq and Muhammad Ajmal Asif, PML-N members Mir Badshah Khan Qaisrani, Rana Mubashir Iqbal and Maher Pasha Jakrani; and PPP members Allah Wasaya alias Chunnu Khan Laghari and Muhammad Ajmal. In a recent press statement, Chief Election Commissioner Justice (r) Hamid Ali Mirza pointed out that a candidate could be prosecuted under Section 193 of Pakistan Penal Code on account of a prima facie fake degree.

No such proceedings have, however, been initiated against the politicians. Advocate Firdous Butt, a former president of the Lahore High Court Bar Association, said she was disappointed that no one had bothered to prosecute such politicians, even to recover the perks and privileges they had enjoyed as members of the parliament and the provincial assemblies. She said they should be imprisoned for fraud and made to return the monies received under false pretences.

Published in the Express Tribune, May  11th, 2010.