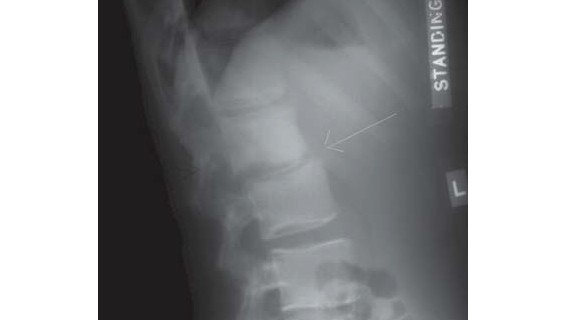 ---
KARACHI: Sixty per cent of tuberculosis osteomyelitis cases are spinal in nature, Dr Sohail Rafi of the Dr Ziauddin University Hospital said at a workshop on Monday.

He attributed the prevalence of the disease to AIDS, drugs and travelling. Tuberculosis can seriously harm the spinal cord, surgeons dealing with orthopaedic and spinal injury cases warned at the workshop which was organised by the Dow University of Health Sciences' (DUHS) Professional Development Centre in collaboration with the Pakistan Orthopaedic Association (South).

One person out of every 564 people in Pakistan, has tuberculosis, they said, adding that Mycobacterium Tuberculosis leads to a large number of spine and vertebral infections. There are around 2.85 million cases of tuberculosis in the country, and around 100,000 new cases are added each year, the experts quoted recent studies on the subject, adding that one per cent of all tuberculosis cases affect a person's spine. It is a disease that mostly prevails in the third world countries, said Dr Rafi.

Spinal tuberculosis is nothing new, said Dr Rafi, claiming that the Egyptian mummies, dated back to 3000 BC, were also found to have evidence of spinal deformity, believed to be caused by tuberculosis. "The condition can be diagnosed easily. However, it needs to be detected at an early stage," he said, listing the symptoms for tuberculosis, which include fever, anaemia, weight loss, sinus problems, night sweats and stiffness in the spine.

The spine must be flexible and mobile to coordinate proper movement of the upper and lower limbs, said Professor Amer Aziz, an orthopaedic surgeon at the Lahore Medical and Dental College, while discussing the biomechanics of the spine and its functions. "A spine is made up of 33 vertebrae, seven of which are cervical, 12 thoracic, five lumbar, five sacral and four are coccyx. It supports the trunk, along with a nucleus pulposus (shock abosorber), and transfers muscular loads," Professor Aziz added.

"It is important to have a clear concept of the biomechanics of the spine to understand the spinal column." Dr Abdul Basit, an orthopaedic consultant and a spine surgeon at Patel Hospital, discussed the anatomy of the spine, while Dr Imtiaz Hashmi, an orthopaedic consultant and spine surgeon, spoke on the diagnosis of scoliosis, saying that adolescent scoliosis can be treated by family doctors. "If the curve has a low risk of progression and the underlying causes have been excluded," he said.

Dr M Perwez Anjum, an associate professor and the head of the orthopaedic unit II at DUHS and the Civil Hospital Karachi (CHK), spoke on spondylolisthesis, which is an anterior or posterior slipping or displacement of one vertebra on a lower, adjacent vertebra. "If the pain is mild, and the slip is less than 25 per cent, analgesics, muscle relaxants, weight reduction, back exercises and lumbosacral corset may be more beneficial than surgery, which is advised only if the pain is persistent with or without sciatica, or the slip is more than 25 per cent," he said.

Spinal cord injury is a catastrophic and life altering event, said Dr Syed Mujahid Humail, an associate professor at the orthopaedic unit I at DUHS and CHK, adding that 25 per cent of all spinal cord injuries occur due to the improper handling of the spine after an injury and a lack of exercise. DUHS Orthopaedics Department chairman Professor Attaur Rehman said that the spine is a neglected topic and announced that the DUHS will soon establish a spine unit. DUHS provisional vicechancellor and Sindh Medical College principal Professor Dr Umer Farooq announced that DUHS will also start a fellowship program soon in collaboration with the Lahore Medical and Dental College.

Published in the Express Tribune, May 11th, 2010.
COMMENTS
Comments are moderated and generally will be posted if they are on-topic and not abusive.
For more information, please see our Comments FAQ