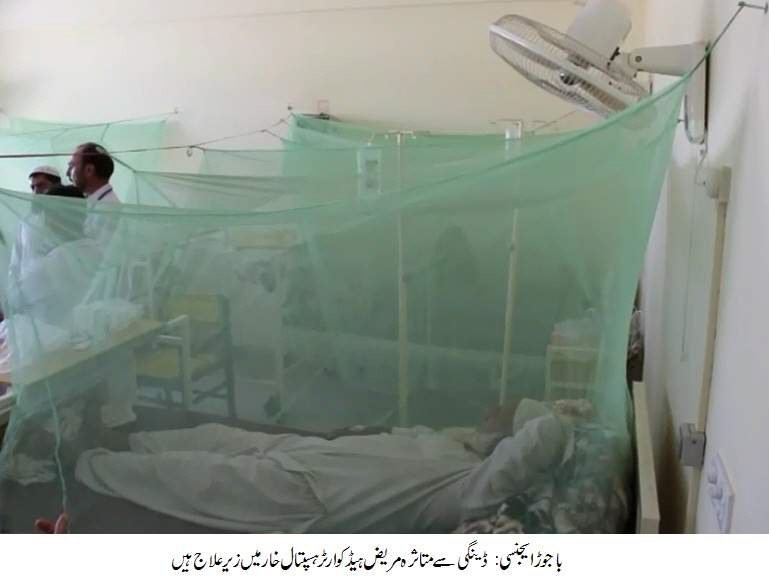 ---
ISLAMABAD: Dengue fever cases are rising at an alarming rate in the capital, in part due to lack of knowledge about how to effectively take preventive steps or what to do when infected despite the fact that extensive awareness campaigns have been held there over the past few years.

Over 2,200 cases have been reported from the twin cities so far this year with most of them coming from Islamabad. The number of cases reported from these two cities is more than the cases reported in the rest of Punjab, Balochistan and Sindh.


MAP BY KHURRAM SIDDIQUI

A survey conducted throughout the country by the International Research Force found that all the respondents were aware about the existence of the virus and the majority was aware of prevention methods. However, implementation was another story altogether.

About 500 respondents from across the country were questioned over the phone by the research firm. Approximately 70 per cent of the respondents were aware that dengue spread through mosquitoes. While 89 per cent understood the preventive measures, only 11 per cent knew of their effective utlisation.

Also, if infected, a massive 60 per cent of the respondents were unaware of the necessary management or rest required. Most either went to the doctor or chose hospitalisation.




Lack of data

Despite the widespread outbreak of dengue fever in different areas of the country over the past five years, there is no consolidated data available at the federal level about dengue nor has any policy been devised to deal with the situation.

According to data obtained by The Express Tribune from health authorities in Punjab, 1,954 dengue cases were reported this season with 10 related deaths. In Sindh, 1,713 cases were reported with three deaths, while in Balochistan 79 cases have been reported so far this year.




Capital talk

There has been a massive outbreak of dengue fever in Islamabad this year with around 2,171 people contracting the virus from February to October.

Of these, 1,920 were reported from the rural areas which fall Islamabad Caital Territory (ICT) while 206 cases emerged from the urban sectors.

According to data compiled by hospitals, especially those in Rawalpindi, Rawat and Tarlai are a hotbed for the virus with 554 and 553 cases reported from these two areas respectively.

Other areas where the most number of cases were reported included 326 from Sohan, 211 from Koral, and 145 from Bhara Kahu.

Over 1,900 patients were discharged from hospitals after treatment and only three deaths were reported. However, the three allied hospitals in Rawalpindi and facilities in the capital say that together they continue to see around 30 patients come in every day complaining of dengue-like symptoms.




Officials claimed matters have been controlled to an extent in the city due to timely measures. However, the outbreak in the rural areas was largely due to the lack of a proper sanitation system and waste disposal mechanism.

To combat this, the ICT administration also conducted indoor sprays in areas where most of the cases have been reported from.

The mosquitoes spreading malaria and dengue were different, while separate spraying techniques were used for them, he pointed out. "However, staff hired for the fumigation are neither unaware of spraying techniques nor the required combination of pesticide to use to end breeding grounds," concluded Epidemiology and Biostatistics Contech School of Public Health Awareness Assistant Professor Anwar Rafay.

"Due to the unhygienic conditions, most cases were reported from rural areas," said Islamabad District Health Officer Dr Mohammad Tahir.

Since most of the cases originated in the rural areas near Rawalpindi, most of the patients opted to seek treatment at hospitals in the garrison city.

Further, lack of medical facilities and human resources in Islamabad's hospitals drove people to hospitals in Rawalpindi.

While hospitals there are equipped with the necessary expertise to tackle dengue cases due to past outbreaks, they have limited capacity.

Published in The Express Tribune, November 5th, 2016.
COMMENTS
Comments are moderated and generally will be posted if they are on-topic and not abusive.
For more information, please see our Comments FAQ