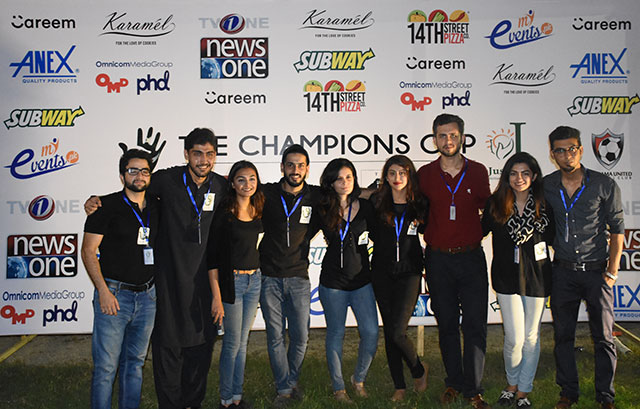 ---
KARACHI: When a Karachi school was asked to evacuate its premises due to paucity of funds, 140 underprivileged children were asked to pack their belongings and return to where they came from, the streets.

It was then that five friends from Karachi decided to do something about it. They established ReachOutt Pakistan to support charitable organisations that lack the expertise to effectively promote and raise funds.

Giving back to society: Students helping underprivileged children get a shot at education

"With so many non-profit organisations in the country, we realised that many had been striving to do something for the society, but lacked the resources to make it a reality," Zahra Jamil, a founding member of the organisation, told The Express Tribune. 

"Many of them just need a platform. With issues like illiteracy and lack of shelter, there is so much each one of us can do to make a difference," another co-founder, Hassaan Tariq said.




Currently working on a campaign focusing on raising awareness about illiteracy among the underprivileged and its importance, the organisation has collaborated with institutions like Roshni Public School and Justuju Welfare Organisation. Justuju School, a private project initiated by Justuju Welfare Organisation in 2012, caters to 230 underprivileged children.

Reachoutt Pakistan believes it is essential for the young to contribute towards national development. Students from Karachi A-Level schools have been appointed as ambassadors and volunteers to help with the projects.




In efforts to raise funds for the charity organisations, a football match was organised. Lyceum, Cedar, Nixor and Southshore participated in the Champions Cup at Rahat Football Ground in DHA, which raised Rs300,000 for their cause, another co-founder Barira Asif explained. The proceeds from the fundraiser will fund the education of children at Justuju School. Sindh Sports Minister Muhammad Bux Khan was also present on the occasion.




A thorough assessment is conducted to find the most effective way charity organisations can benefit from the funds raised. "We look at the needs of these charitable organisations and collaborate with them to understand the kind of support they are looking for," Jamil said.

Taking charity to a whole new, educational level




With more than one successful event under their belt, the group is now working on their next collaboration with Akhuwat, where a play will be staged to highlight important social causes. Earlier, a Ramazan Project was held for orphans, followed by an event at Darul Sukun.

A growing Reachoutt Pakistan remains open to volunteers.

To volunteer with Reachoutt Pakistan, contact the team on their Facebook page or email them at [email protected]
COMMENTS (2)
Comments are moderated and generally will be posted if they are on-topic and not abusive.
For more information, please see our Comments FAQ