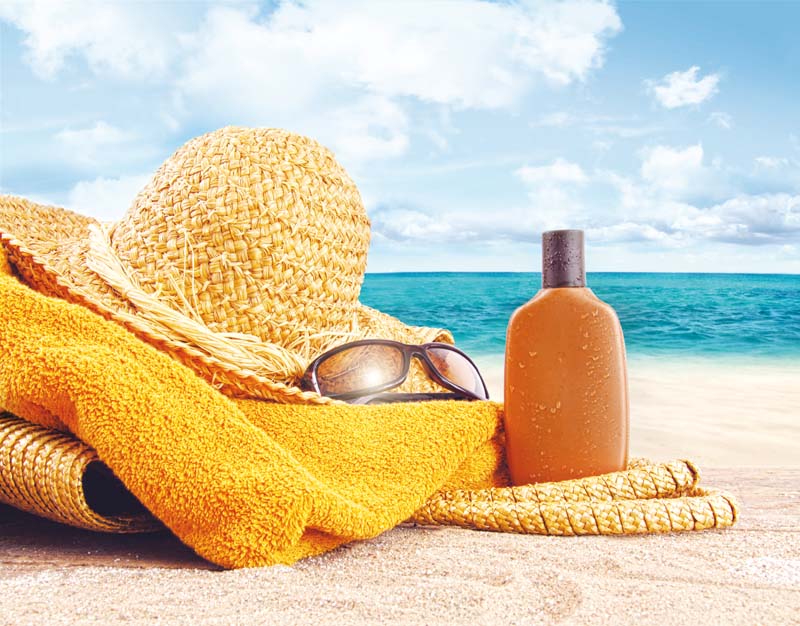 ---
KARACHI: Acne breakouts frustrate the best of us. In general, people prone to acne are born with five-fold more skin cells which produce sebum in direct proportionality. Other than this, there are some daily, under-the-radar habits we have that prevent our skin from healing and cause frequent eruptions. Following are some of the reasons pimples rear up their ugly heads, despite your best laid plans: 

1) Diet

As a general rule, what you eat fuels the mitotic division which allows your body to scrape old and damaged cells and whip out brand new ones. Some foods, while healthy in nature, have constituents that promote break outs. For instance, dairy products which serve as staple source of calcium may cause acne in babies and children prone to eczema. Similarly, too much sugar, carbs and greasy foods have all been linked to poor skin conditions.

Conversely, fruits and vegetables, which are rich in antioxidants and essential nutrients, are associated with good health. But be warned: they won't remain safe if drenched in a boat load of oil or buried in the entire pantry worth of spices! 

2) Beauty products       

For starters, too much make-up clogs up your pores, which serves as ground zero for acne. Then, if you fail to properly remove all of it, you allow your pores to stay in that stretched state for a long time, causing them to lose elasticity. Sleeping with make-up can age skin by a decade in matter of just one month. No, this is not hyperbole but rather, a fact backed with evidence. Also, no matter how expensive your make-up is, if it does not correspond to your skin type, it's all a ginormous waste and would do little to improve your skin. 

3) Hygiene

Good hygiene is a steady step in the right direction and does not encompass just washing and bathing like a maniac. Little habits like using silk pillowcases to avoid friction, washing sheets weekly to get rid of cell debris, cleaning your make-up brushes, storing product containers away from sunlight, keeping an eye on product expiration dates, not talking on phone too much and finally resisting the urge to pop that pimple, all go a long way in ensuring your skin routines don't backfire. 

4) Emotions       

Research proves that your emotions play an important role in how your bodily health. This is why your complexion fades during exam time. Scientific evidence alleges that stress causes regulation of sebum production, which in turn chokes your pores, allowing more zits to form. However, this flare up is only seen in people with a previously known condition of acne. So if you are prone to event acne, don't skimp on sleep before the event, drink plenty of water and effectively cleanse your skin. 

5) Sun exposure

It's amazing that, despite sharing a neighbourhood with the equator, most of us are Neanderthals when it comes to donning protection from the sun. Understand that sun burn, tanning and wrinkling are actually your body's way of trying to protect you from graver consequences, like skin cancer. Too much sun exposure can cause the skin to lose its natural bounce and blow up your oil production, thereby promoting acne and premature ageing. Not to mention, excessive sunlight places one at high risk for second-degree burns and melanomas. You'd be surprised how a small dollop of sunscreen can save you from big problems in the future. 

Published in The Express Tribune, November 2nd, 2016.

Like Life & Style on Facebook, follow @ETLifeandStyle on Twitter for the latest in fashion, gossip and entertainment.

 
COMMENTS
Comments are moderated and generally will be posted if they are on-topic and not abusive.
For more information, please see our Comments FAQ