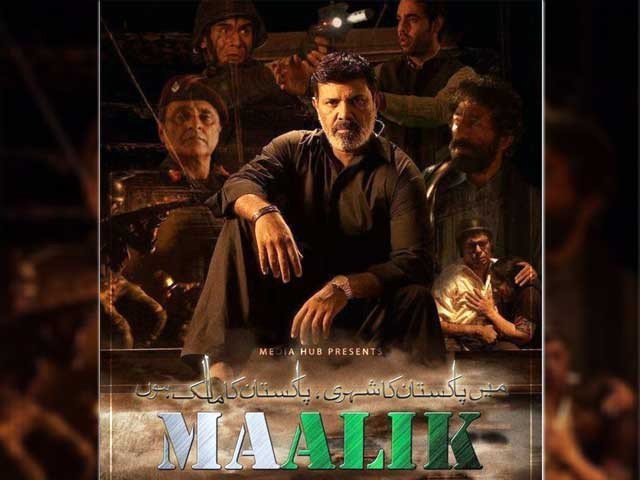 ---
Ashir Azeem of TV serial Dhuwan wins the hearts and minds of cinemagoers through Maalik.

Maalik is the story of a retired SSG officer who takes on the cause of common Pakistanis suffering under an oppressive feudal regime that promotes the selective application of justice creating organised crime and corrupt mafias. Being an offbeat story that you will either love or hate but never forget, Maalik captures the imagination of the masses who continue to flock to cinema screens.

Leading cast of the film includes veterans like Sajid Hassan, Farhan Ali Agha, Adnan Shah Tipu, Rashid Farooqui and the enigmatic Ashir Azeem himself, who is also the writer and director of the film. Ashir Azeem shot to overnight fame with his PTV classic Dhuwan in 1994 and then as quickly decided to disappear, refusing all interviews, all commercials and all limelight. Twenty two years later he reappeared to take the silver screen by storm with a line that rhymed with the pulse of Pakistan,

"میں پاکستان کا شہری پاکستان کا مالک ہوں"

(I am an average Pakistani citizen and I am the Maalik of Pakistan)

Although the box-office figures may not be extraordinary, there is no doubt that Maalik is the most discussed film in the country. With political leaders like Bilawal Bhutto Zardari, Nafisa Shah and Imran Khan tweeting about the film, and Pak Sar Zameen Party and PTI playing the film's song Nazariya in their political rallies, to the censor boards allowing and then banning, allowing and banning the film again, to all major channels discussing and debating the film on prime time with anchors and human right activists and political leaders divided, to corridors of the High Courts and finally the Supreme Court were all alive to the buzz of Maalik. There is no doubt, that Maalik has created an impact in Pakistan like no other film.

The theme of Maalik, the reaction of the ruling elite to the film, the choice of a lone writer and director to stand for his beliefs and challenge the might of the government, enduring the lengthy and expensive legal process, banning the export of the film, and the ultimate legal victory have caught the fancy of the nation and made Ashir Azeem an idol for young Pakistanis who wish to change the status quo and struggle to make Pakistan a better place. Maalik has risen from the ranks of an ordinary film to a special place reserved for cult classics that are loved or hated but never forgotten.

Do not miss Maalik. Watch it tonight, before the man who inspired a generation through Dhuwan decides to disappear once again.